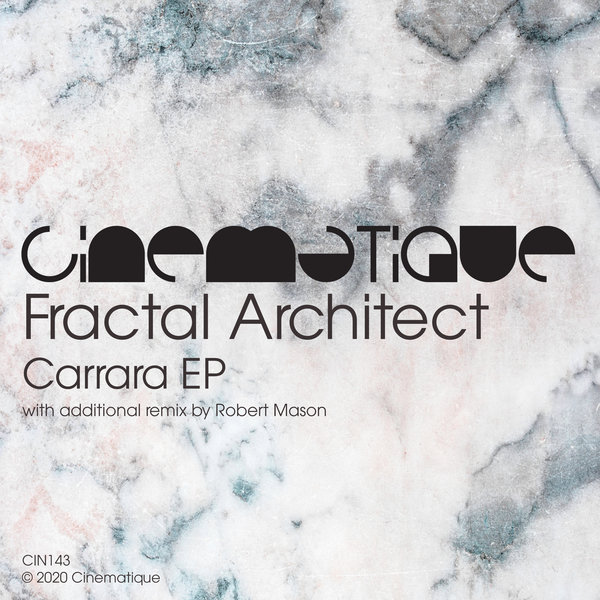 He's back for already his 6th EP on Cinematique: Fractal Architect.

Daniel Watts a.k.a. Fractal Architect is a true member of the Cinematique family for over five years. His deep and emotive sounds never get dull. His latest production 'Faction' on our 10 year anniversary album 'Decennium' was well received and we're glad we can continue our co-operation again.

Three brand new originals can be found on this exciting EP. And having hosted a Cinematique Visions before, we're happy to welcome Robert Mason back on board. This time for doing a superb remix where he takes the title track 'Carrara' to the next level!