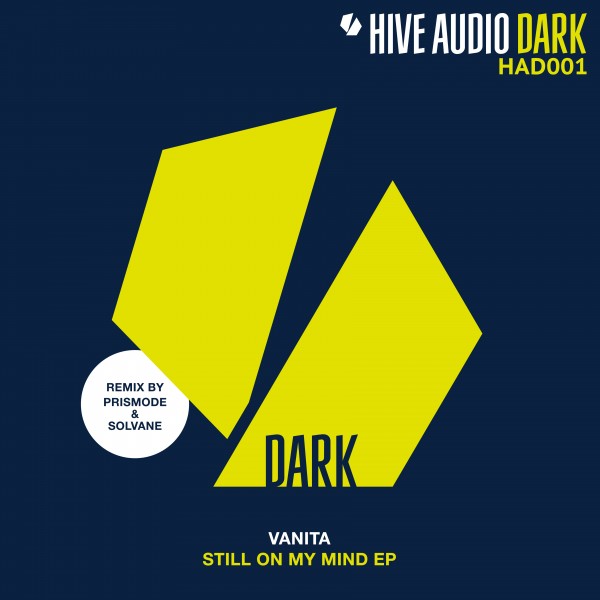 4056813140873 | 2020-05-15
Fresh for 2k20 the Hive Audio crew comes in with a dark surprise – the launch of a new platform /subsidiary for strictly darker dancefloor-focused electronic music.. For the very first release on Hive Audio Dark we proudly present the new single effort created by Hive Club resident and Swiss-based producer Vanita who's weighing in two original tracks as well as a captivating remix on her "Still On My Mind EP".

The opening tune "Still On My Mind" sees Vanita joining forces with vocalist Eleonora, catering a deep take on late night TechHouse mysticism surely influenced by classic TechTrance and Progressive vibes with its endless breakdown, slowly evolving melodic pads and patterns as well as Eleonora's reflective, innocent yet captivating lyrics floating atop the tunes structure like a fairytale from an alternate ancient reality.

With their rework of "Still On My Mind" the duo that is Prismode & Solvane presents a new take on the original track built on a foundation of highly compressed, hard pumping bassdrums and obvious Tribal influences accompanied by cascading melodies and even more of an uplifting, harmonic and Melody-inducing feel for maximum dancefloor impact.

With "Broken Pieces" Vanita is in for another solo studio effort, bringing forth a well more brooding and technoid aspect of her sonic explorations. Masterly sculpted hard hitting drums are accompanied by a heftly low end as well as panoramic pads, a distinct percussive shuffle and layers upon layers of ever changing intertwined synth modulations as well as a modernistic, spaced out homage to (Neo)Cosmic alike which defo levels all punters' brains up to a hypnotic state of consciousness.