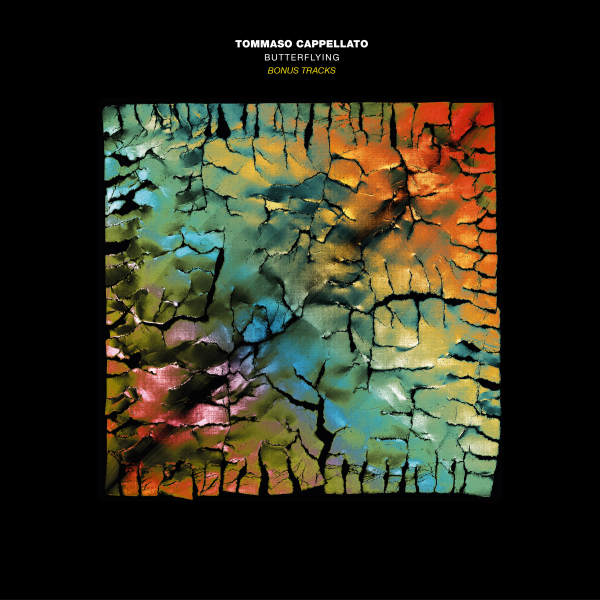 When Tommaso Cappellato set out to make his new album Butterflying, the renowned drummer-percussionist/multi-instrumentalist/producer had been secretly indulging in beat production for almost 20 years without sharing the results with his audience. But, like the proverbial chrysalis, it was time for a radical change. Butterflying was borne of a necessity for opening up.

Cappellato set some simple ground rules for himself: sampling would have to come exclusively from his own archive of recordings he'd made at live gigs or rehearsals with some of his peers in different parts of the world. The aim was to revive those recordings, otherwise unusable, for public listening. This process is like Kintsugi, the ancient Japanese technique of fixing pottery with refined material, transforming it into something with more value.

In its finished form, Butterflying consists of only a small fraction of a larger catalog of tracks. These two bonus tracks Cappellato chose to complete the album were entirely composed during an airplane ride from Europe to the US. Cappellato sees them as the missing link between ambient music, complex jazzy harmonies and broken grooves.

"A Short Story Long" can be compared to a small painting, a tiny window on the world, a short haiku, telling many subtle stories and whispered secrets. It's an ambient track with splashes of trap, balearic vibes and a remarkable retro sonic taste.

As the album opens with "Splinters Of A Rainbow Heart," a heartfelt offer to ambient music with a jazzy piano sample playing bits of "Somewhere Over The Rainbow ," "A Short Story Long" acts as a conclusion in meditation, just like a sunset closing the day, of a journey through raw beats and abstract sounds.

This leads to the final closing/new beginning of "So Far, So Far," a soulful anarchic broken beat, departing stylistically from the rest of the beats and leaving a suspension on what is soon to come.