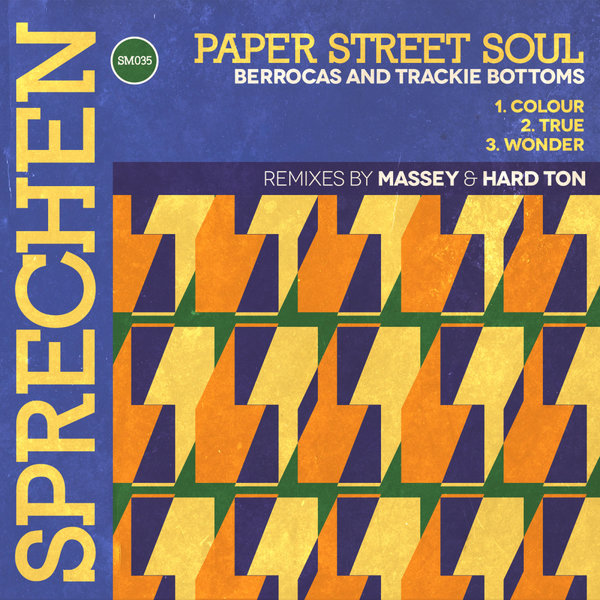 After an incredible debut release on one of our fave labels (Citizens Of Vice) we're mega excited to have the disco-boogie-P:Funk sounds of Paper Street Soul drop a dollop of yessmate on Sprechen!

3 cuts of straight up analogue synth heavy original productions that starts with the sing along vibes of Colour that harks at a bit of Crazy P with heavy Nile Rodgers action whilst True mellows the party ever so slightly and goes a bit more 'late night drive by the coast' with Wonder finishing off the journey in all its cosmic neon glory.

Serious disco sounds for some serious Summer style party soundtracks..boat parties beware, these are essential for your dance floors!

Remixes leave the dazzling lights & go subterranean by way of Massey who goes all Murk on us for his take on Colour whilst Hard Ton (who we're absolutely stoked to have involved!) strip back True to make it a massive peak time sing-a-long almost DJ tool style proto house unit.