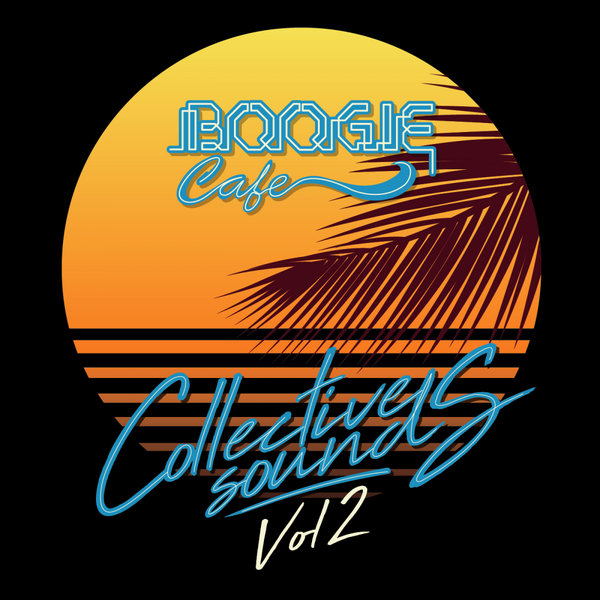 Last summer Boogie Cafe reached out to a wide range of label artists and like-minded producers, gathering together the previously unreleased tracks they offered up on the Collective Sounds compilation. That set was hugely successful, spending some time at the top of the Junodownload sales chart, so we have decided to do it all over again with a sequel that's every bit as alluring as its predecessor.

Featuring a range of like-minded heads old and new, the 15-track set draws together an eclectic selection of exclusive cuts rooted in Boogie Cafe's love of soul, deep house, broken beat, boogie and jazz-funk. You'll find up-tempo workouts aplenty of course, but also some hazier and more seductive tracks that bob along at an altogether slower tempo.

You'll find a number of artists local to Boogie Cafe's Bristol base present, with Alfresco Disco's Lord Leopard laying down the loose-limbed, bruk-up sweatiness of 'Magic Hands', Good Vibrations Music chief Sean McCabe delivering piano-laden deep house thrills on 'Notes From The Universe' and JMorrison smashing together dense percussion and razor-sharp funk samples on 'Mullet Frenzy'.

The quality threshold never dips throughout, with highlights coming from both seasoned veterans and younger or lesser-known artists. In the former category you'll find the drowsy downtempo beats of Chezz, the synth-laden deep house warmth of West Country stalwarts BRS and the jazzy broken beat/soul fusion of Lord Byron and Colonel Red.

Of the new breed's contributions, make sure you check the inspired, near Balearic synth-funk of Edleigh's 'Attenbro', the skipping U.S garage heat of Funkayon's 'Shame' and the sub-heavy house strut of Haze City's weighty 'Strutt'. These are just our suggestions though; you'll find plenty more gems stretched out across the entirety of Collective Sounds 2.