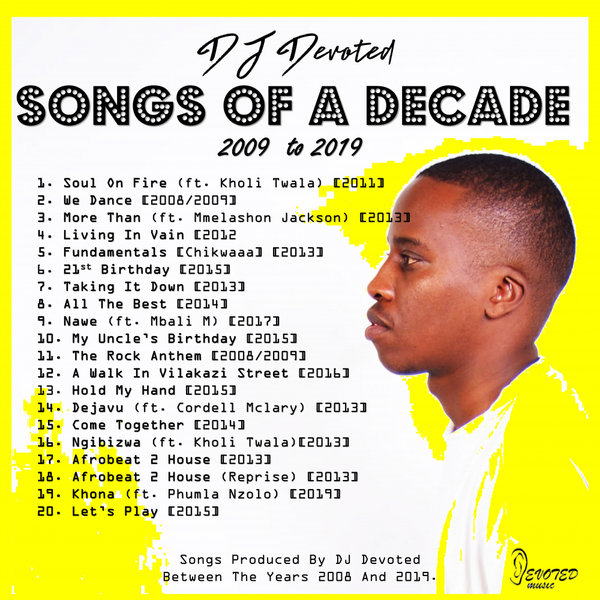 DJ Devoted is proud to release selected songs he produced between the years 2008 and 2019. 'Songs Of A Decade is an album that seeks to keep the music alive, not everyone knows where I started as an artist, this is the timeline in musical terms' said DJ Devoted.

All songs, music is composed by Sakhile Mbatha (DJ Devoted). featuring specified vocalist.

Copyright Devoted Music Entertainment
Published by Devoted Music Entertainment.