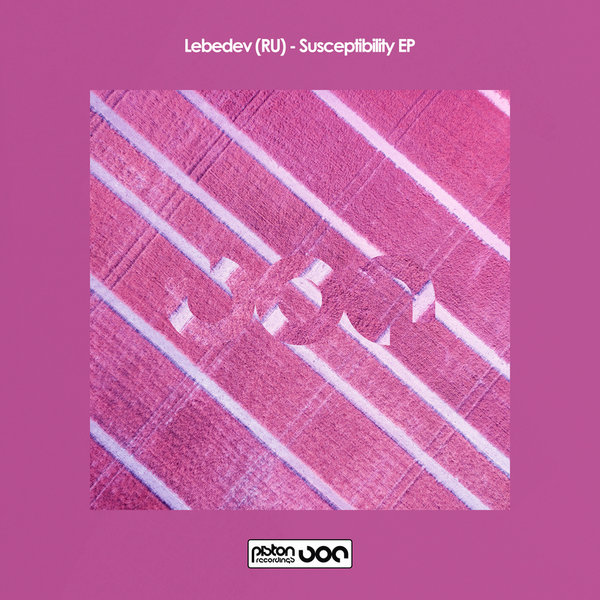 Maxim Lebedev aka Lebedev (RU) returns to Piston Recordings with the fantastic Susceptibility EP. This one follows his hugely impressive debut Paris Nights EP back at the start of Summer 2019. Maxim grew up listening to electronic music, it was Daft Punk's sound that really got him hooked. He started to work on his own tracks at just 16 years of age and he quickly found that house music was where he wanted to be. He has gone on to release top quality cuts on various labels. Maxim has also been running his own label, Red Factory Records, since 2015, specializing in house music and its funky sub-genres. Great to have him on board and we hope to see more soon.

Susceptibility opens with a warm loop before a deep voice heralds in those lush kick drums and shuffling hi hats. A deep, grooving bassline gets the body moving as the classic filtered loop style builds and builds. Cool sax riffs light up the groove, adding that musical touch to the sound. A fresh, upbeat slice that will have the floors shakin' no doubt.

Aspiration is a beautifully constructed deep house joint, filled with deep, probing bass and mesmeric filtered samples. That classic house theme prevails along with added vocal and a tight, chunky drum arrangement. The rhythm is fluid, thanks to intricate percussions and spritely hats and cymbals. A definite must have that will not disappoint.

We're delighted to have Steve Kelley back at Piston, this time he is treating us to his Beach Remix of Susceptibility which follows his debut here with Look Around EP. Steve came from humble beginnings as a resident DJ at local Birmingham clubs, now he finds himself heading up one of the most forward thinking labels in the world of dance music, Celestial Recordings. After starting up his own events with great success the next step was to enter the world of producing his music and he soon found his works on labels such as D'Amour Recordings, Soul Shift and Suma Records. On the remix here, Steve gets us in the mood for a warm sunny day at the beach party. Fresh and funky, the vibe is alive thanks to n upbeat drum section and powerful bassline. Cool vocals and sweeping loops combine effortlessly making this the perfect fodder for any set.

Col Lawton is up next with a splendid remix of Susceptibility. Marking his debut here, Newcastle, UK based DJ, producer Col fell in love with music from an early age. He was first influenced by friends at house parties who taught him and inspired him to become a DJ. In the early 2000's he began to have an interest in producing and now he spends time in the studio, interpreting his everyday feeling into sounds. Here, Col wastes no time in getting right down to business. A warm groove is born out of nice chunky kicks and a deep, grooving bassline. Hypnotic pads and ghostly sax riffs create a surreal atmosphere as that super deep vocal narrates. Superb stuff and just the tonic for building the party vibe.