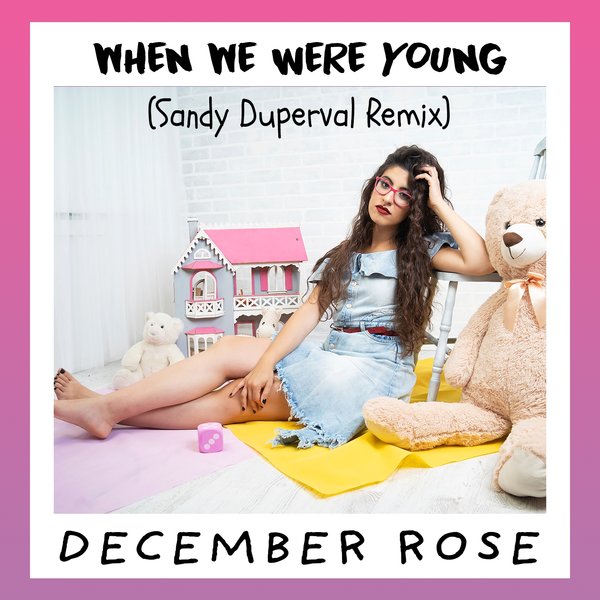 3616404367570 | 2020-04-10
December Rose, born and raised in Montreal, Canada, first attracted international attention in 2012 after winning the Best Solo Artist title in an online competition with her original song, "Don't Give Up On Love." In 2015, her self-titled EP was released to broad critical acclaim. It included the single "Ball Game" which received a New Artist Spotlight award from Blastro.com, was featured on AOL/Slacker Radio's "New Pop First" channel, on Tunecore's "TC Video Fridays" and listed among "Retail Radio's Top 40" list. In total, it was featured in 8,500 outlets.
Her latest single "When We Were Young" has cracked the US Adult Contemporary radio charts, reaching #1 status on the Indie Top 30 chart and monitoring its steady incline in other categories as it continues to unveil another story of December's life. The inspiration behind the song is a very personal one. "I wrote this song during a slump a few years ago", December recalls. "While I was teaching a few of my music students one day, I started to feel almost nauseous and envious of their carefree vibe... It just got me thinking about how the older we get, the harder it becomes to really focus on the joys of the simple beauties of life".
Ready to take her song to the dancefloor, December is releasing a new EP, When We Were Young (Remixes). Collaborating with her favourite DJs and producers, the EP contains mixes from Lucas Liberatore, Sudden Sound, Inoculus, and singer/DJ/producer Sandy Duperval.