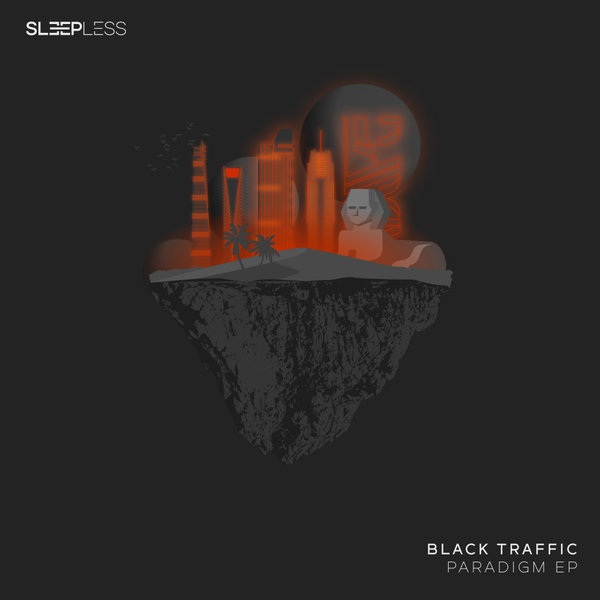 A new decade ushers in new beginnings, to kick-off 2020 we have our debut EP from emerging alias 'Black Traffic' (previously known as 'LTGTR').

His 'Paradigm' EP shows a promising sign of things to come, filled with raw, gripping 'Techno' and Darker electronic influence.

First up, 'Paradigm' presents itself in the form of a driving ethereal Techno movement. Emphatic, sweeping bass notes and pads add emotive power to its otherworldly personality - giving it a dark and sinister taste from the outset. Hard-hitting drums and hints of bohemian rhythm, it makes for a standout track - leaving a unique imprint in its wake.

'NOTHIN' closes the release with a continuation of cosmic Techno. A pulsing combination of punchy kicks, piercing hats, scattered percussion and hollow bass - that make the perfect adversary for its eerie synths and mystic vocal. Heavyweight techno that creates a space to get lost in.

'Paradigm' by Black Traffic is proudly presented by Sleepless Recordings.