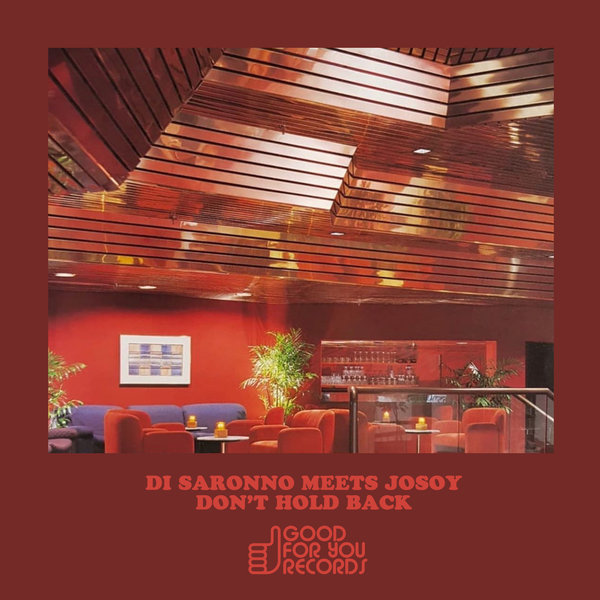 Di Saronno meets Josey make their debut with Good For You on 'Don't Hold Back'.

Californian Francesco Ferraro now based in Italy has been making music for over 15 years. Signed to King Street Sounds, Trax and many others, his House sounds fall under the alias of Di Saronno. Like the Armagnac, his style is smooth and sophisticated. Josoy has music signed to Jango Music with more horizon.

'Don't Hold Back' does exactly what it says on the tin. Peak-time feelgood vibes shimmer like a giant disco ball in the sky. Guitar, funky horns and vocals lift the energy considerably, destroying every room it%u2019s dropped in. Expect to hear this all year long.