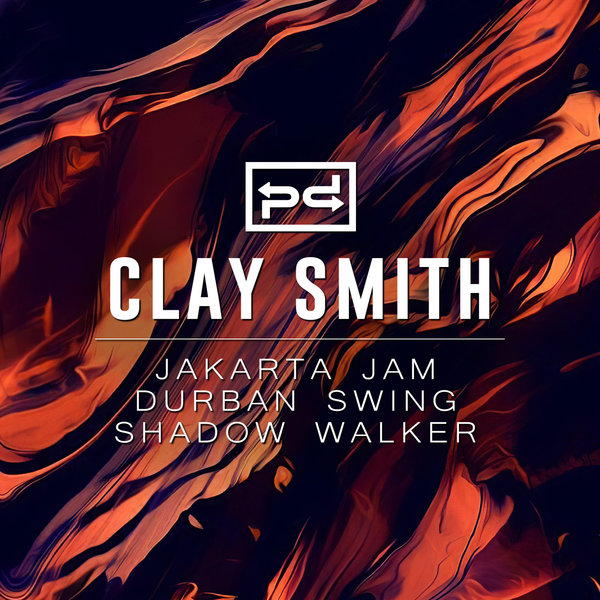 The 74th release on Darin Epsilon's Perspectives Digital features a new artist to grace the roster. US producer Clay Smith is based in Oakland on the east side of the San Francisco Bay. Although he's a newcomer to the underground dance music scene, Smith has produced music for many years under his Kush Push alias, hosted many spectacular DJ's and parties at Burning Man with Never Sleep Again, and even studied music at the University of California Santa Cruz. Making an accomplished debut on Darin's imprint, he finds himself with a rare opportunity to showcase his considerable talent.

Characterized by an intricate percussive groove that moves the title track forward, "Jakarta Jam" is an impressive affair that paints an aural representation of the Indonesian capital. With its rich array of free-flowing ethnic instrumentation combined with vibrato analog synth lines, the tribal rhythm provides a strong and detailed sonic character. Vocal phrases and smooth additional effects add to the sonic tapestry in a dynamic 7 minute piece.

Continuing the sonic voyage across the Indian Ocean, "Durban Swing" immediately catches the ear with its heavy beat and rasping bassline sequence. Tribal percussive rolls can be heard in a reverb-laden percussion section, while a shimmering arpeggio holds sway throughout with its hypnotic looping and occasional raised octave section. Building with energy post-breakdown into a driving second half, the result is an atmospheric offering that demonstrates Smith's skill and craft.

With a sonic palette that continues the aural narrative of the previous tracks, "Shadow Walker" revels in a darker and more sinister tone. Juxtaposed by piercing sonic shards that create a grooved backdrop that sits tightly against a chugging rhythmic section, smooth pads and a trilling glassy lead add upper-range intrigue. Trademark filters and complex percussive arrangement add to the distinctive Clay Smith sound in another skillful offering.

A trio of tracks from the creative mind of Clay Smith makes the "Jakarta Jam" EP a sparkling debut for the talented US producer!