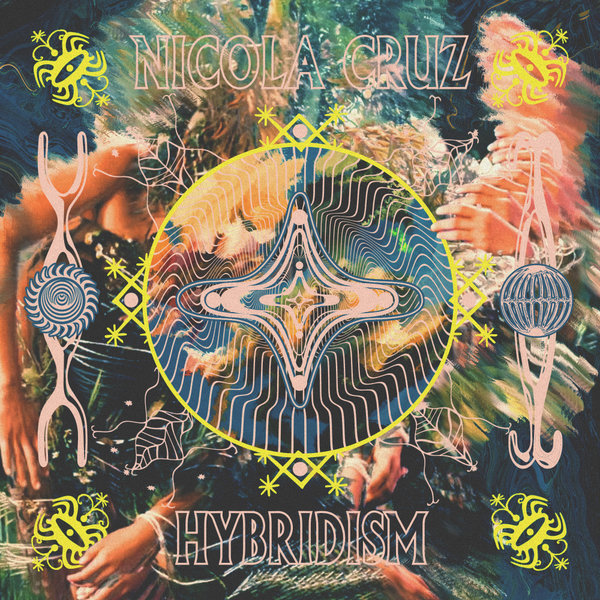 Nicola Cruz, fresh off his sophomore album,returns to Multi Culti with HYBRIDISM, an expansive EP that sees the Ecuadorian producer present a modern exotica of North African rhythms, ethereal Persian melodies, and chants from distant and imagined cultures.

'Aima', named after the refrain sung by Igbo girls from Nigeria, creates the illusion that you've dusted off a lost LP. The aesthetic details recall expertly produced French exotica from the 70s, an overall feeling of warmth and character rarely pulled off with such panache.

'Naeku,' in Cruz's words, is 'a sorrowful song in minor tonalities, but with a warrior energy, strength and forward vision: a soul departs, but a new one arrives in the name of Naeku, a maasai child. Not all grief needs to be a suffering; a feeling which I can relate to the place I come from with a Quechua word: Llaquilla - triste, pero feliz (sad, but happy).As always, the 303 adds that heart touching feeling.' If there's a template for Multi Culti's ethos, Cruz has synthesized the formula: Masai lamentation filtered through Quechua wisdom with a touch of 303 for the soul.

'Drom Tradisie' is a nostalgic vignette that captures the fantasy of a scenic horizon on a lost beach, a portrait done with the FM domain of synths that somehow associates with tropical imagery.

'Third Eye Dub'takes things deeper, exploring the fractal realm of concentration, a point where the Oud(played by Nasiri) acts on the pineal gland. This inward journey through the cavernous depths of the subconscious sails on a smooth modular groove that transports the listener across this psychic expanse, a filigree of Persian harmonies (in Shur, to be exact) tracing outlines in the dark.

Finally, 'Kawe's Dream' ventures even further into the imaginary spaces of the mind. It is an aural reconstruction of the Tibetan Bardo Thodol, or 'Book of the Dead', a sacred text that guides the spirit through the passage out of the body. In Nicola's words 'To paint that depth, I had these Tibetan chants in mind, that I ended up crafting with Ableton's vocoder over a piece of Ayan's vocals (sung in a made-up language). A few notes, and it gave the gravity I was looking for in the song.'Stuff that only a producer as capable as Cruz could pull off.

Hybridism's five tracks are sonically diverse, yet all possess an ephemeral quality, a pastoral, transitory feeling that travels through the music - we listen to the sounds pass us by, we might even catch a hook or two, but the feeling is of sand running through our hands, deep, elusive, beautiful.