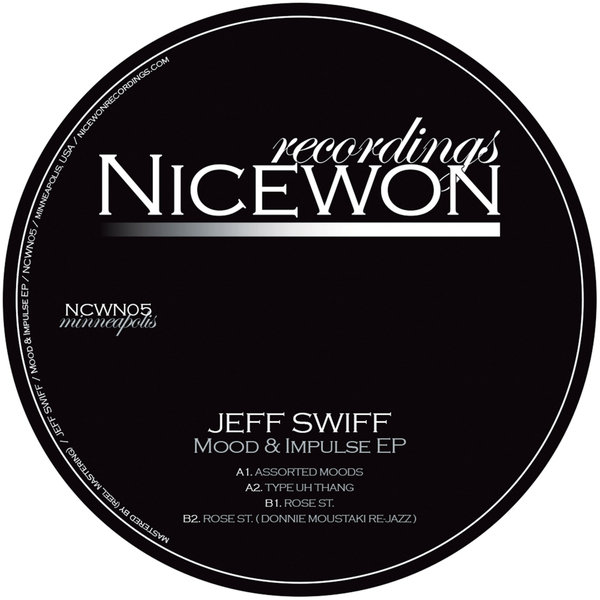 Nicewon keeps thangs moving in 2019 with the 'Mood & Impulse EP' from Jeff Swiff. Five new cuts, long-side a stellar re-jazz from Donnie Moustaki. Phat drums, crisp hats, snappy leads, warm pads and all that. Five moods and a different vibe for all hours of the night. Enjoy the sounds on NCWN05!

nicewonrecordings.bandcamp.com/
www.nicewonrecordings.com

Format: 12'/Digi
Cat: NCWN05
Mastering: Reel Mastering
Distribution: Complete USA
Pressing: Archer, Detroit

Vinyl Released: September 2nd, 2019.