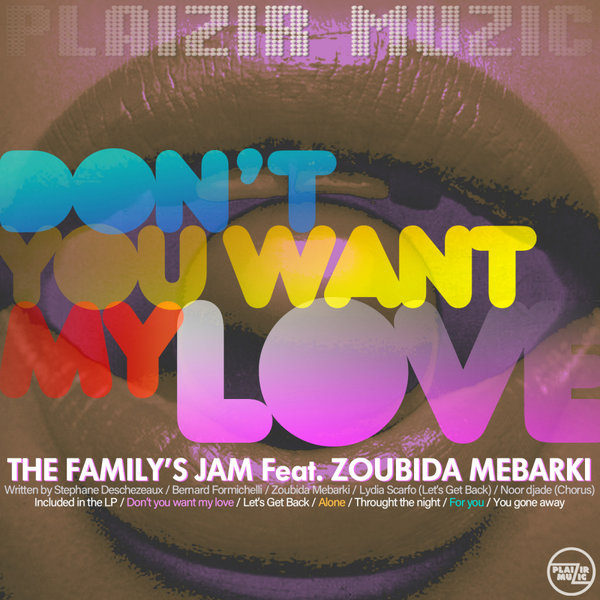 Don't You Want My Love
The Family's Jam Feat. Zoubida Mebarki
Plaizir Muzic
PLK064 | 2020-02-24
The big comeback for The Family's Jam Feat. Zoubida Mebarki, with this fantastic mini Lp, including 6 songs interpreted by Zoubida Mebarki for lead and Noor Djade for Chorus, in additional lead on the song 'Let's get back', also find Lydia Scarfo.
The Family's Jam (Stephane Deschezeaux & Bernard Formichelli) and Zoubida Mebarki, found the perfect alchemy, for our greatest pleasure.
It is with titles like, Don't you want my love, let's get back, Alone, Throught the night, You gone away, or even For you, that you will be transported into the funky world of the 80s.
After their big single 'Funkapapa' released in January, This brand new album in a very funky mood, is like a good cream cake, it's too delicious !!!
Listen and enjoy this little gem, it's on Plaizir Muzic only !!!