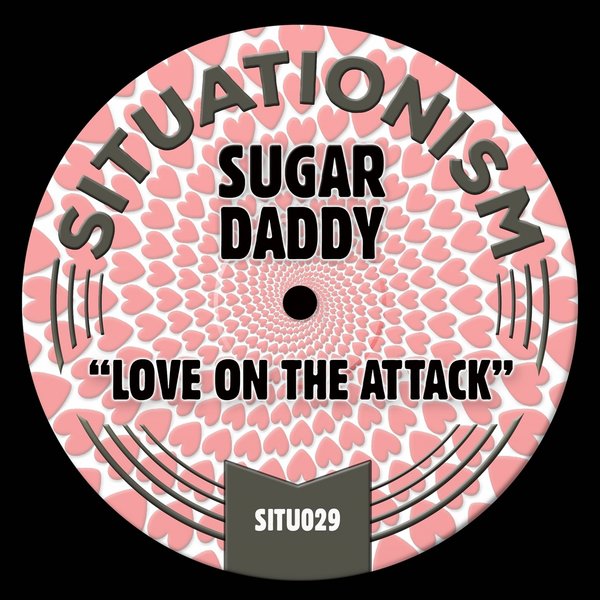 Sugardaddy are a UK music duo Tom Findlay (one half of Groove Armada) and Tim Hutton (Hybrid, Groove Armada, Way Out West)

After the success of their first release "Hypnotise" (SITU020) on Situationism last year we are very happy to have Sugardaddy's next release "Love on The Attack"!

Love On The Attack is a real favourite of ours with its sun soaked soulful vibes, quirky low slung jazz funk and the grittiest boogie bassline… and as for those vocals! Situation step up to provide a stripped down, bumping, tripped out groove, pivoting around that boogie bass, dubbed out guitar and meandering vocals.

Dom Thompson provides us with his pure electronic jazz funk interpretation. Shuffling drums over an irresistible funk bassline and awash with atmospheric soaring synths and some pretty tasty clavichord lead action.

Natasha Kitty Kat drops a deep chugging 4/4 remix, chopping up the vocals to bring us a dubbed out, late night vibe, taking you through to the early hours.

Things are rounded off rather neatly with Danny Kane's uptempo groover for the house cats whilst Dark Punk Hippies offer a more mellow, funk reinterpretation for the heads to drink up & savour!