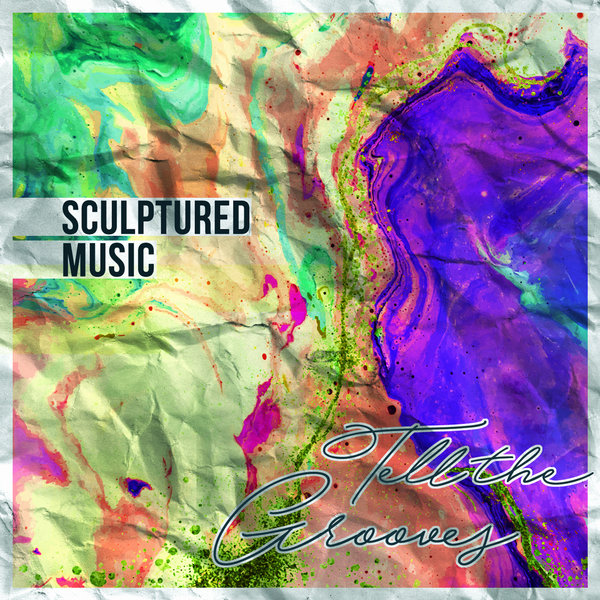 Hailing from Spruitview on the east of Gauteng, Willy Lubisi aka SculpturedMusic already has an established track record, having made appearances on labels like Soul Candi, Stay True Sounds and more. This is actually his third album release and marks the start of a fresh new chapter with the esteemed House Afrika stable.



His experience shines through here - the dozen deep house cuts that comprise 'Tell The Grooves' are pure class. Opener 'Not Just a Feeling' rides a rude bassline worthy of Murk, its punchy drums and dreamy vocal sample sliding into some warm keys courtesy of Tsepho Nkosi. He follows it with 'I'm Preaching', where Mood II Swing beats swirl in warm and jazzy chords.



Next up, 'Maybe 80/81' has an iconic house music vocal sample, another jolt of a bassline and a carnival of organ riffs, while 'Falling' is a little more meditative, but brimming with bright detail and percussion fills. 'Ha-Ya' follows through with these rhythmic tricks, but has more bottom end (and another potent vocal inflection), before 'Let It Whip' does just that, all buoyant disco-jazz stylings and male diva singing.



'He Does Music' kicks off the second half of the disc but the modus operandi remains intact - sharp kicks, disembodied vocal sequences and aching synths. 'Sing My Blues' was self-release by the artist - to a massive response - in 2018; this album version is dubbier but equally as devastating. 'Speak Lord' continues in this trackier vein.



'Naifunke' bears some resemblance to the Afro-tech being championed in Europe by the likes of Black Coffee, while 'When I Look At You' dials it back with an earworm of a vocal line and synth strings. Finally, the Dub Mix of 'Sad To Think' is propped atop another choice bassline and takes us home with a final suite of atmospheric swells.



SculpturedMusic seems to really know his history - the tunes here are reminiscent of classic Chicago - think Ron Trent and Chez Damier - or the timeless classics on New York's Strictly Rhythm in their prime, shot through with top production chops and a love of lifting a dancefloor. It's a masterclass in proper deep house.