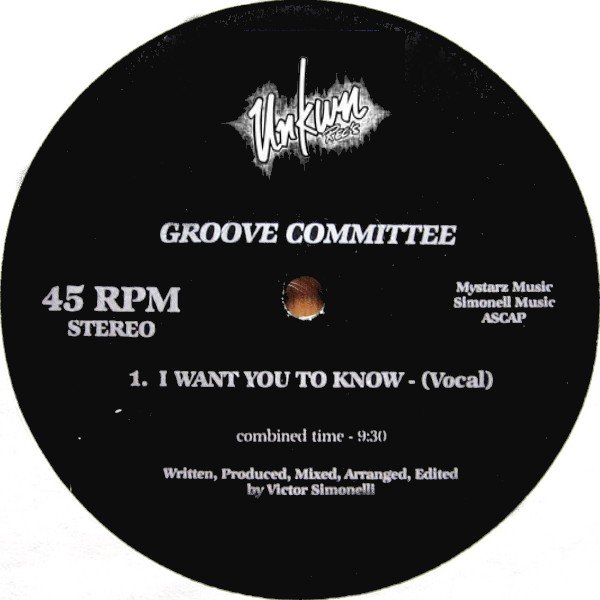 In Celebrating the 20th Birthday of Groove Committee ,
we present you with "I Want You To Know", which will be followed by
The Groove Committee album.
Original Mix and Previously Unreleased Bonus Beats
Produced, Mixed, Arranged and Edited by Victor Simonelli for
VJS Prod
Previously Unreleased Larry Levan 20:12 Mix
Produced by Victor Simonelli
Mixed and Arranged by Larry Levan
Mastered by Jack Smeraglia.Special thanks to VM.
MORE...