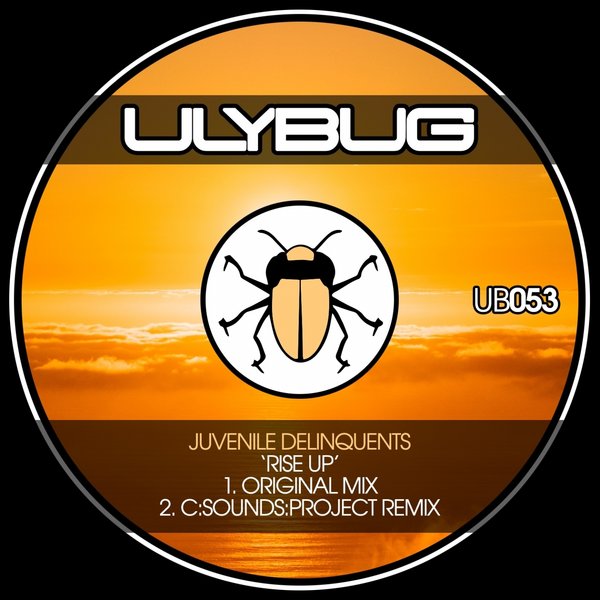 Rise Up
C:sounds:Project Remix

(5:56)
Juvenile Delinquents hails from the Kent coast, however he is making big waves across the U.K. & beyond, in the first six months of this project this hot new artist has had no less than 10 releases under his belt!

Already having tracks signed to Simma Black, Audio Rehab, Erased, Whore House, Stashed, Zulu and now we are proud to have one of his releases on Ulybug Music.
Juvenile Delinquents also has in his locker a blistering DJ set & already featured at key clubs & festivals in this first 6 months.

The Production on this track is excellent with a groovy baseline and the chunky drums with a sprinkle of Ragga influence vocal. The constant movement in the track brings a modern day feel and sound that really resinates.

On remix duties are the 'C/Sounds:Project' bringing a Jacking Ibiza feel to the proceedings. This remix harps back to the 90s sound of Ibiza with lots of percussions and drums, keeping with the feeling of the baseline and the ragga vocal but bringing a different energy.

Both mixes of 'Rise Up' are for the new school era of DJs. If your are looking for something original and different in production and feeling you are going to love this house banger.