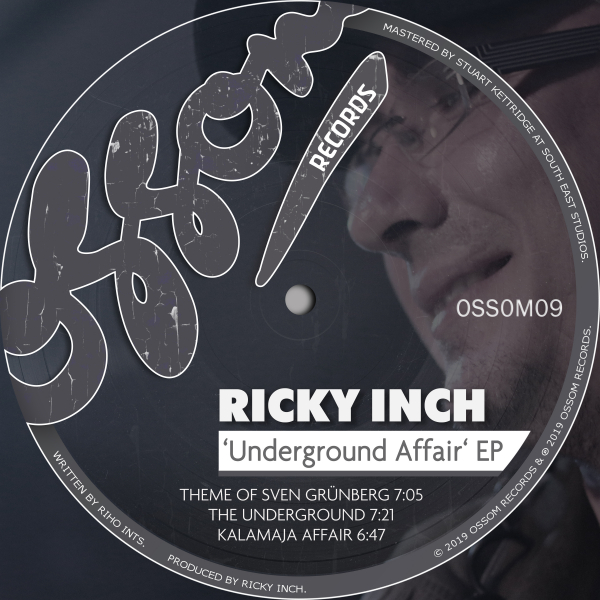 Ricky Inch "Underground Affair" EP

He has the gift to keep his tracks fresh, distinct and clean no matter how many times you play it. I mean … it's almost a guarantee that you replay one of his tracks once it's out of bars. That's how insanely good his production is! Definitely one of the frontmen in the return of pure qualitative house music, fusing the right elements of the old and new.
Well, to be honest, the lines above are actually stolen from the comments of a Leon Vynehall track on YouTube. For the underground affair, check out the tunes here, that follow to the rule - less is more. Blended oldschool - newschool, deep house it is.

Buddy Robert P. holding Ricky's hand on this one.

The Credits:
All tracks written by Riho Ints.
All tracks produced & mixed by Ricky Inch in Tallinn, Estonia.

Mastered by Stuart Kettridge at www.sestudios.org
Artwork by Rene Tepponainen www.omlett.ee

© 2019 Ossom Records
℗ 2019 Ossom Records
www.ossomrecords.com
DON'T KNOCK, THIS IS OSSOM.