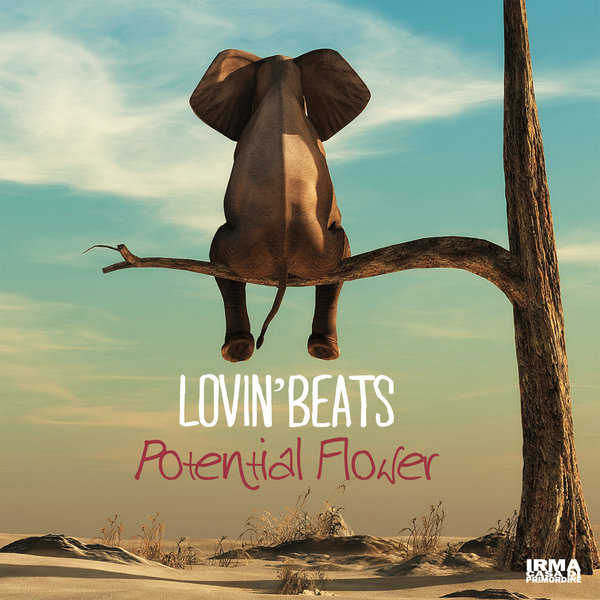 Lovin' Beats is a project created by Enrico Piazza, drummer and composer, that takes shape thanks to the meeting with Daniele Raffaelli, bassist.
The genre is nu jazz, with some hip hop ,chillout and electronic contaminations.
In 2019 the band releases the first Ep named "Potential Flower" with the Irma records Label. The costant research for refined sounds mix with the groove;
Lovin 'Beats is a return to the pulsating beats of life.

Enrico Piazza graduates in Drums to the Music Academy of Bologna in 2017, during this period he discovers the passion of composing, until the publication of singol named GIVE ME ALL with his project Hopes. In february 2018 start the collaboration with the bassist Daniele Raffaelli, already engaged as session player in various indie bands on the local scene. Immediately the musical affinity take the duo towards the same sound research and to the Lovin'beats project creation, that will see them engaged, next year , in the first Ep production coming out with Irma Records label in Bologna.
Lovin' Beats , è un progetto ideato da Enrico Piazza, batterista e compositore, che prende forma grazie all'incontro con Daniele Raffaelli, bassista.
Il genere musicale varia dal nu jazz con delle contaminazioni hip hop, chillout ed elettronica.
Nel 2019 la band rilascia il primo Ep, dal titolo "Potential Flower", sotto l'etichetta Irma Records di Bologna. La ricerca costante di sonorità raffinate si mescolano con il groove; Lovin' Beats è un ritorno ai battiti pulsanti della vita.
Enrico Piazza si diploma in Batteria presso la Music Academy di Bologna nel 2017, durante questo percorso scopre la sua passione per la composizione , arrivando alla pubblicazione del suo primo singolo "GIVE ME ALL" con il primo progetto musicale Hopes.
Nel febbraio 2018 inizia la collaborazione con il Bassista bolognese Daniele Raffaelli, già impegnato come turnista in diverse band indie del panorama locale. Fin da subito l'affinità musicale porta il duo verso la stessa ricerca sonora, e alla creazione del progetto Lovin'Beats, che li vedrà impegnati, l'anno seguente, nella produzione del primo Ep in uscita con Irma Records di Bologna.