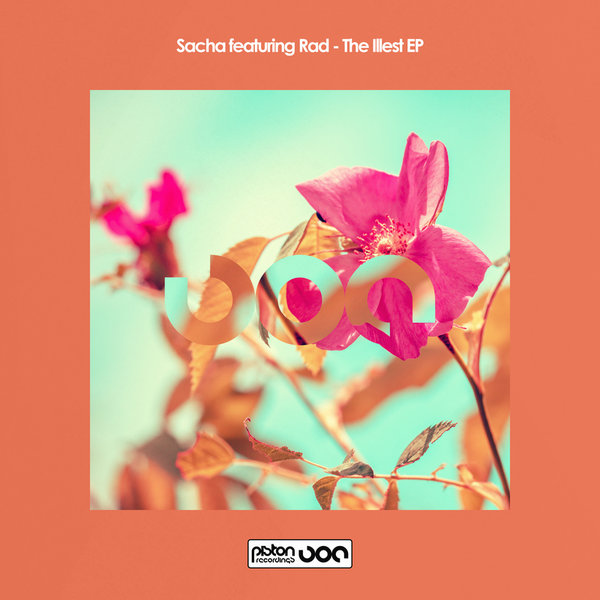 Sacha Morales aka Sacha and Radja Tchekioun aka Rad, debut on Piston Recordings with the fantastic three tracker titled The Illest EP.

Sacha and Rad join forces to deliver the goods on the title track, The Illest. Right from the off we're drawn into a beautifully strange deep house groove. The intro boasts a shimmering display of hats and cymbals before a chunky break beat comes through alongside warm chords and the distinct vocal from Radja. The track soon gets into 4x4 dancefloor mode as the kicks beat out a steady rhythm with a powerful, melodic bassline in tow. A wonderfully dynamic construction that will definitely grab a lot of attention for the uniqueness and creativity.

Sacha goes solo for the next two tracks, with the first being the superb, House Lassalle. The track opens with a surreal, airy pad sequence and spoken vocal. Nice punchy kicks and crispy hats come through before sporadic percussions fill in the spaces. An acid laden bassline powers through the track as the addictive pads and infectious vocals continue, making this one a definite must for the set builders.

Canicule is Sacha's second solo effort on this EP and in keeping with the almost cinematic theme, we're greeted with a spoken vocal and warming pad on the intro. This is soon followed by a rough drum section that carries a live feel, and getting the rhythm moving nicely. A deep, probing bassline, dominates as soft melodic arpeggios cascade, transforming into a highly effective sequence for the latter half of the track. Excellent stuff that is not to be missed.