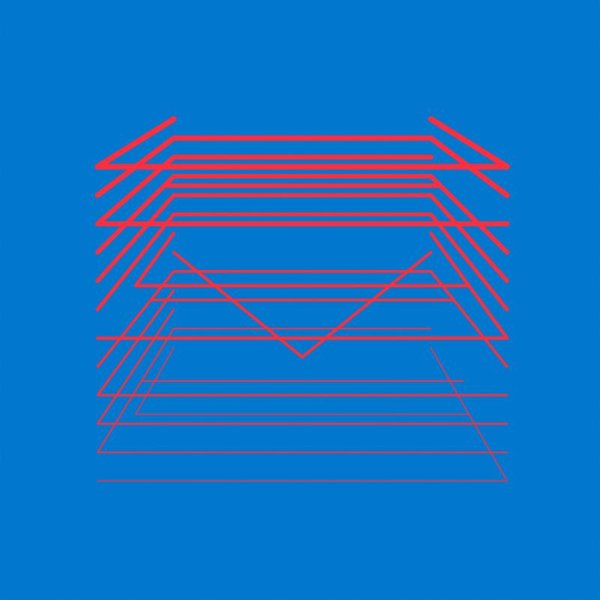 The clouds pile up in the Dresden autumn sky, but Uncanny Valley still sees a little bit of blue on the horizon. And why not looking on the bright side of life for a change? It's appropriate. At least if you have five killer tracks in your bag. Anyway, the collaboration with the Leipzig graphic designer Doppeldenk proved to be very fruitful and has now produced the fourth of seven children. So, after PINK, RED and ORANGE, here is BLUE. May life be good to you.

The record opens with the aptly titled, Chicago-inspired MIND TRIP by Credit 00, the Aldous Huxley from your neighborhood. The Leipziger takes you on a journey on your own nerve pathway with occasional stops at the hottest spots in your body. Local buddy Gnista is piling up layer by layer for the UK meets Electro affair that is PLAYTIME WORKTIME. It's an atmospheric monster that needs to be climbed first. But as soon as this is done, a fresh breeze blows around your nose. In BRECHT HAT ER, the mysterious Dresden underground formation AGB spreads wisdom in staccato mode, accompanied by Cold Wave-like music, which could also have been created in the shadows of the Berlin Wall.

After a long time of hiatus, there is also a sign of life again from Uncanny Valley's Break SL, who proves with BYE BYE 627 that he still masters the art of producing House music that is as edgy as it is catchy. In similar veines comes IN TRANSIT from Qnete who channels the ghosts in his machines into an emotional and powerful House track.