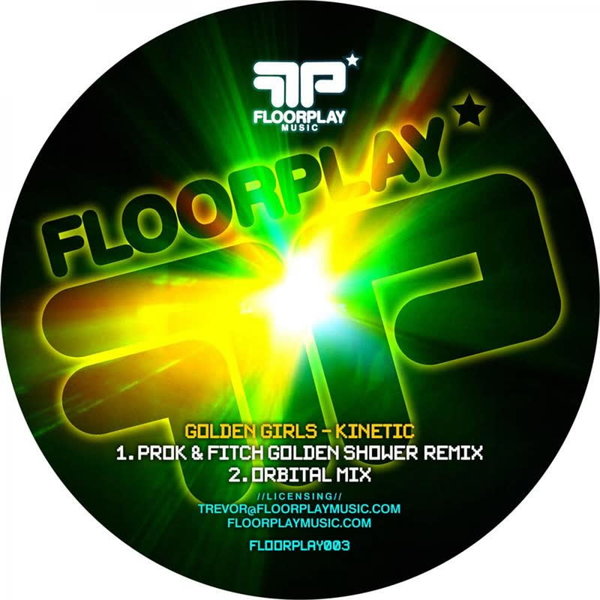 FLOORPLAY003 | 2008-10-20
Kinetic
Prok & Fitch Golden Shower Remix

(6:46)
Floorplay 003
Golden Girls
Kinetic

1.Prok & Fitch Golden Showers Remix
2.Orbital Mix

Floorplay show their ambition by signing a classic house record and giving it the serious remix treatment.

Kinetic is a stone cold classic. Originally released on R&S Records it is one of the Hartnoll brother's finest moments and became a staple in Orbital live sets.

Prok & Fitch did an unofficial remix last year which had everyone from Ministry to Stealth knocking on their door. But a deal could not be done with those labels that kept the Golden Girls happy.

Instead of the usual route of doing a cover the boys persevered and finally managed to sign the original record in all its glory to their own Floorplay label.

Promo'ed here in it's original Orbital mix and hot new Prok & Fitch mix there are some heavyweight mixes in the pipeline for a late autumn full release.