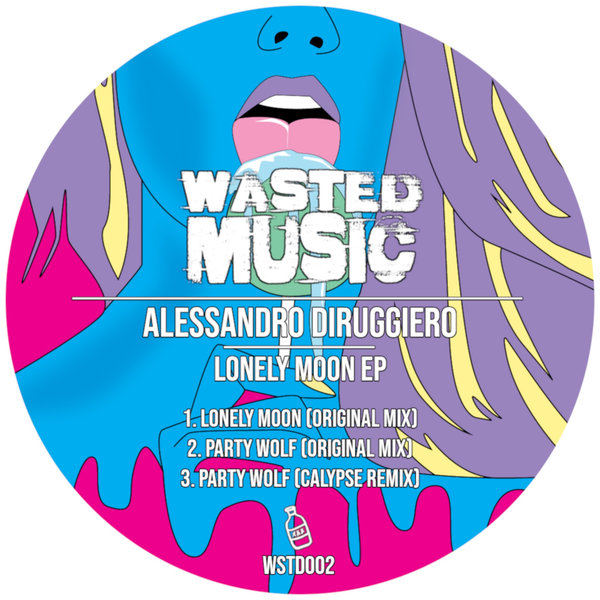 Wasted Music returns with WSTD002, a release featuring Italian producer Alessandro Diruggiero, well known for his chart-topping deep tech releases on labels such as NOEXCUSE, Flashmob Records, Play Groove Recordings, SK Recordings, Distance Music and more.

This release features two original tracks from Alessandro as well as a remix from Italian duo Calypse (NONSTOP, Lapsus Music, Be One Records).

Both 'Lonely Moon' and 'Party Wolf' showcase Alessandro's distinct groovy deep tech sound with very groovy drums, funky vocals and rolling basslines to keep the dancefloor moving.
Calypse give 'Party Wolf' their own twist, taking it in a differrent direction and laying down the same funky vocal from the original on top of their quality tech house groove.