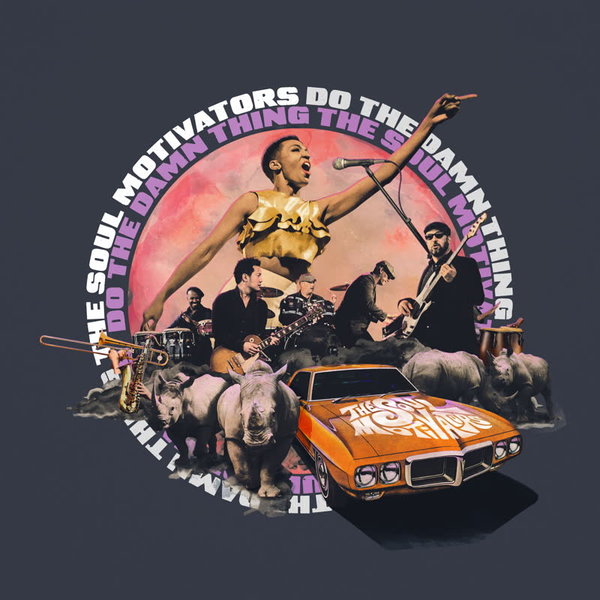 Following up on their explosive and critically acclaimed debut album Free To Believe (2015, Do Right Music), Canada's premiere deep funk outfit The Soul Motivators are back with their sophomore album Do The Damn Thing. The 9-track album delivers a heavy dose of the band's signature funk sound, incorporating the soulful sensibilities of lead vocalist Shahi Teruko, who has been performing and touring with the band for the past two years and makes her recorded debut here.
The band continues to broaden their definition of soul music from a spiritual, political and social standpoint, as evidenced by the album's most poignant and introspective moment, 'Modern Superwoman' featuring lyrics penned by Teruko. "Modern Superwoman is an anthem for women, specifically the women who are out there raising families on their own, working around the clock and living life on their own terms without excuses. There is no force in the world more powerful than that of a mother and this song is a celebration of those women."
The Soul Motivators have toured tirelessly in their hometown of Toronto and all across the country. Their diverse crowd always turns out for their propulsive live show, and their mandate has always been the same: inclusivity, community, togetherness, and getting down on the dancefloor.