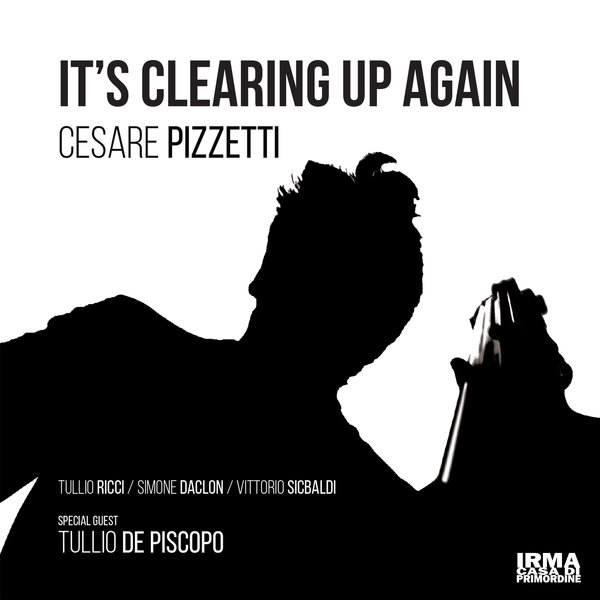 Cesare Pizzetti is a double bass player and composer, born in Milan on August 5th 1980.
He approaches the world of music as a child thanks to his father who is also a musician, playing the trumpet and the classical guitar. He then went on to study the electric bass and then the double bass, an instrument in which he graduated from the G. Puccini conservatory in La Spezia under the guidance of Maestro Gabriele Ragghianti.
Musician and multifaceted composer, in his artistic career he has faced many musical genres: from pop to rock, from traditional Argentine tango to bossanova, from songwriting to hip hop (with the group Loop Therapy). But jazz is his first great love. Almost ten years after the publication of "Contraire" (Music Center 2010), his first author's album, he returns to jazz with "It's Clearing Up Again" (IRMA Records 2019). Seven original compositions in addition to "Broadway", a famous standard from 1940. With him three talented musicians for years active in the Italian jazz scene: Tullio Ricci on tenor sax, Simone Daclon on piano and Vittorio Sicbaldi on drums. The album also features, in the song "Via Grossich", the collaboration of Maestro Tullio De Piscopo, a veritable institution in the Italian and international music scene, with which Pizzetti has been playing steadily for the past ten year

Cesare Pizzetti è un contrabbassista e compositore, nato a Milano il 5 Agosto 1980. 
Si avvicina al mondo della musica da bambino grazie a suo padre anch'egli musicista, suonando la tromba e la chitarra classica. Passa poi allo studio del basso elettrico e successivamente del contrabbasso, strumento in cui si è diplomato presso il conservatorio G. Puccini di La Spezia sotto la guida del M° Gabriele Ragghianti.
Musicista e compositore poliedrico, nel suo percorso artistico ha affrontato molti generi musicali: dal pop al rock, dal tango argentino tradizionale alla bossanova, dal cantautorato all'hip hop (con il gruppo Loop Therapy). E' però il jazz il suo primo grande amore. A quasi dieci anni dalla pubblicazione di "Contraire" (Music Center 2010), il suo primo album d'autore, torna al jazz con "It's Clearing Up Again" (IRMA Records 2019). Sette composizioni originali oltre a "Broadway", un famoso standard del 1940. Con lui tre bravissimi musicisti da anni attivi nel panorama jazzistico italiano: Tullio Ricci al sax tenore, Simone Daclon al pianoforte e Vittorio Sicbaldi alla batteria. L'album vanta anche, nel brano "Via Grossich", la collaborazione del M° Tullio De Piscopo, vera e propria istituzione nel panorama musicale italiano ed internazionale, con il quale Pizzetti suona stabilmente da ormai dieci anni.