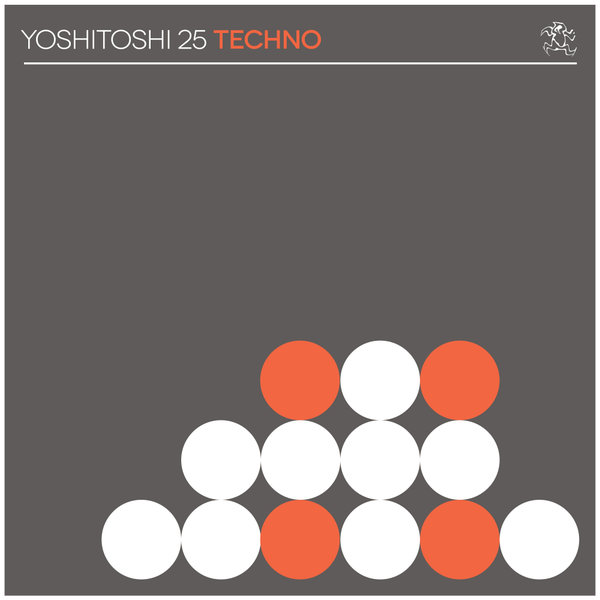 Mention Yoshitoshi to someone who grew up raving in the late 90's and early 2000's and there's a good chance they'll get a twinkle in their eye as memories of tracks like Eddie Amador's 'House Music,' PQM's 'You Are Sleeping,' Alactraz's 'Giv Me Luv', and Luzon's 'The Baguio Track' come flooding back. The label has produced some of dance music's most timeless records, including some of Deep Dish's own early work & remixes, plus iconic tracks like Chiapet's 'Westworld' and 'Tick Tock', Brother Brown's 'Under The Water', Kings of Tomorrow's numerous classics as KOT and Mysterious People, YMC's 'Last Stop,' Dino Lenny's 'I Feel Stereo,' 2 Smokin' Barrels' 'Basses Loaded,' Sasha & BT's seminal '2 Fat C**ts,' Lexicon Ave's 'Here I Am,' Loudeast's 'Lights Off!' and many many more. The list is really too long. Through it all Yoshitoshi's focus has always been to push forward entire genres of music and never allow itself to be pinned down to one style or sound. Some might say this is no way to run a label, that hopping between genres is a surefire path to failure. Well, twenty-five years later, Yoshitoshi is still going strong, having been an instrumental force in forging many of today's dance music superstars. It's a formula that's yielded astonishing results, simply because of the label's dedication to finding, nurturing, and championing forward-thinking talent above all else.

The contributors to Yoshitoshi's immense catalog read like an encyclopedia of dance music. Whether through original work or remixes, the label has been a pit stop for many of the industry's titans from all walks of dance music. From legends like Sasha, BT, Roger Sanchez, Louie Vega, Kings of Tomorrow, Mood II Swing, Adam Beyer, Nic Fanciulli, Pig & Dan, Behrouz, and Thomas Schumacher, to bright up-and-comers like Victor Ruiz, ANNA, Cristoph, ANDHIM, Matador, Shiba San, Sacha Robotti, Sinisa Tamamovic, Ardalan, Khainz and Nicole Moudaber, the label has served as an incubator for what's to come. There's a high chance that if you're anyone in dance music, you've left your mark on the Yoshi catalogue, and Yoshi has left its fingerprints on you.

Few labels reach their silver jubilee, especially in the fast-paced, single-driven world of house and techno. In celebration of its rich twenty-five-year history in dance music, Yoshitoshi will release three unique compilations each filled with a 25 track mix of remastered classics, modern hits, and new remixes from some of the greatest names in House, Techno, and Melodic House.

For the Techno edition of Yoshitoshi 25, we've dug deep into the archives and pulled out the finest tracks that define the darker side of Yoshitoshi's history. This includes remastered versions of classic tracks like Dish Out Bum's 'Gak Trak' Chiapet's 'Tick Tock,' 2 Smokin' Barrels' 'Basses Loaded,' and Timeline's 'Clockwork Orange,' as well as modern cuts like Victor Ruiz's 'Rollercoaster,' ANNA's 'Momentum,' Nicole Moudaber's seminal remix of Alcatraz's 'Give Me Luv', and Loco & Jam and Frankyeffe's 'Splitting Minds.' To spice things up, we've included three brand new remixes from Moonwalk, label regular Olivier Giacomotto, and Dubspeeka. Moonwalk takes on Phil Kieran's 'I Love You,' creating a deep mix that emphasizes the Italian duo's knack for catchy, earworm synth patterns and hold-your-breath build-ups that deliver in the club. Olivier takes on one of the earliest entries in the Yoshitoshi catalogue, Hani's 'Irieheaven,' flipping the originally squelchy 303 tune into one of his bold, signature hands-in-the-air techno anthems. Dubspeeka remixes Sharam's classic from 2009 'Secret Parkway,' turning the track into a moody late-night warehouse banger complete with spooky synths and gobs of low end. Following up the deep and uplifting Yoshitoshi 25: House compilation, the Techno edition takes you to the other side of the coin and once again demonstrates the label's diverse history and versatility. Look out for it November 29th on Beatport and streaming platforms.