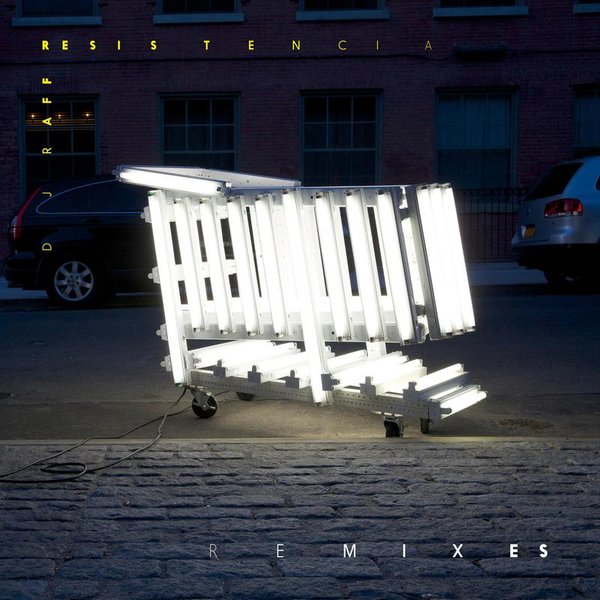 DJ Raff's creative sampling and ability to seamlessly blend hypnotic beats with traditional Chilean and Latin sounds have earned him a place among Latin America's most highly regarded DJs and producers. From beat-making at 12 years old to being an architect of the flourishing Chilean Hip Hop scene, despite the success his hip-hop productions, DJ Raff wanted to convey a message without the need for lyrics and so his journey into producing electronic music began in the early 2000's. Over the years he has played his distinct sounds at events such as Sonar, Mutek, Lolapalooza, mentored at RBMA Bass Academy in Chile and had his 'Latino & Proud' track used as the theme tune on Comedy Central's award winning series 'Broad City' and much more.

DJ Raff's 'Resistencia EP' won strong support by tastemakers like Tom Ravenscroft on BBC 6 Music who called it "…his best record ever" and as well as interviewing DJ Raff he also featured a guest mix on his show. Further support included Worldwide FM as 'Resistencia' was selected as one of 'This Week's Essential Tracks' and featured in Resident Advisor's 'New Tracks'.

Dj Raff has kept busy since then making appearances or guest mixing on Soho Radio, Red Bull Radio, Le Mellotron and Reprezent. A 15 date Latin America 'Resistencia' tour ensued taking in Lollapalooza (Chile) where he played before the remarkable Nicola Cruz (who has listed DJ Raff's music as an influence in the formation of his own outlook). Back in the UK he was invited to play The Great Escape as well as a series of events performing one off experiments in sound and collaborations with fine artists at Casa Festival.

Big In Japan are now putting out the DJ Raff's 'Resistencia Remixes' EP with some heavy hitters on board. Out on Nov 29th on digital as well as a 12" vinyl with both originals and remixes too.

Hot off the heels of releasing their latest album Peruvian duo Dengue Dengue Dengue take the reins on remixing title track 'Resistencia' and focusing on the drums and bass they have turned it into a heavy 1:56am hypnotic banger. We were at Phonox in Brixton when they played it at 1:56am and the drop was met with cheers and whoops… tried and tested!

All round incredible talent El Buho, renowned for his beautifully textured production blending Latin sounds with electronic beats, has given 'Memoria' a bouncing bassline, shuffling beat and textured with strings results in an infectious track you can't help but move to.

Argentinian producer Kaleema (who has previously worked with Chancha Via Circuito) played a version of her DJ Raff remix on a live session at Worldwide FM earlier this year. She has taken 'Mundo Paralello' and with added synths and strings turned it into a down-tempo dreamscape.

To celebrate the release of the remix EP and the new vinyl package, DJ Raff will playing Folcore in Hackney, London on Nov 29th. This is the first in the new The Fifth Sun series of events hosted by Papaoul from Worldwide FM and Movimeintos focusing on alternative electronic music from Latin America for the dancefloor.

At a time where protests are happening all across the globe, and most recently in DJ Raff's home country of Chile, Resistence is still needed.