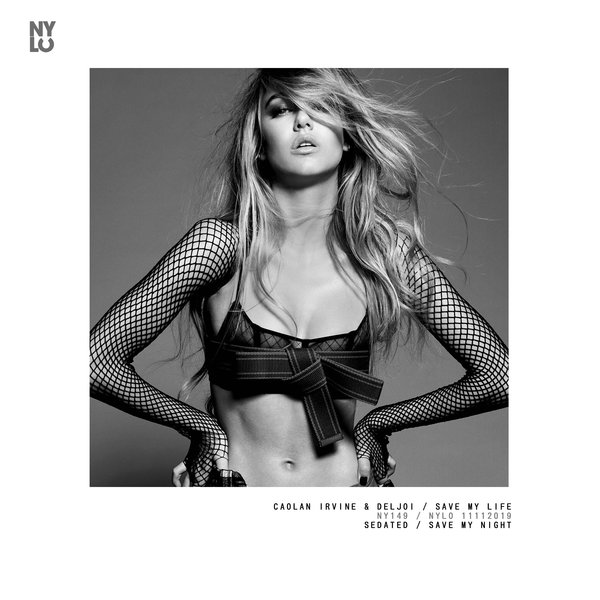 NYLO is pleased to welcome back Caolan Irvine to the label with his brand new 'Save My Life EP'. On his return he delivers an outstanding EP filled with one amazing collaboration with Deljoi and great club appeal. This is probably Caolan's biggest work to date, making it one of those releases that make you sit up and take notice.

The EP opens with 'Sedated', a great track to warm the heart, which showcases great sampling work by creating different climates all building around a lovely groove. Caolan delivers lots of trickery, stunning synth chords, before unleashing a melodic hook that is intertwined with infectious rhythms. 'Sedated' is all about the deep disco vibes working their magic around wonderfully arranged keys. The track captures the essence of Caolan's sound while being the perfect companion for different moments and feelings. Essential stuff!

With the second track 'Save my Life, a modern tech house jam with all the right elements, Caolan teamed up with Deljoi. The driving bass and great synth arrangements create a sexy, provocative atmosphere while the vocal sample makes words settle in truly magical fashion. Combined with intricately weaved chord progressions that builds to a crescendo of driving grooves and chord stabs, creating special memories every time you listen to it. Do we need say more?

Caolan Irvine in collaboration with Deljoi definitely managed to build the perfect tool to get you in the mood for a big night out. We are extremely proud to once again be bringing you a high quality NYLO release that was made from the heart and for the whole universe to enjoy. Keep on dancing!! Caolan Irvine's 'Save My Life EP' will see a worldwide release November 11th, 2019 via all well-known digital content providers.