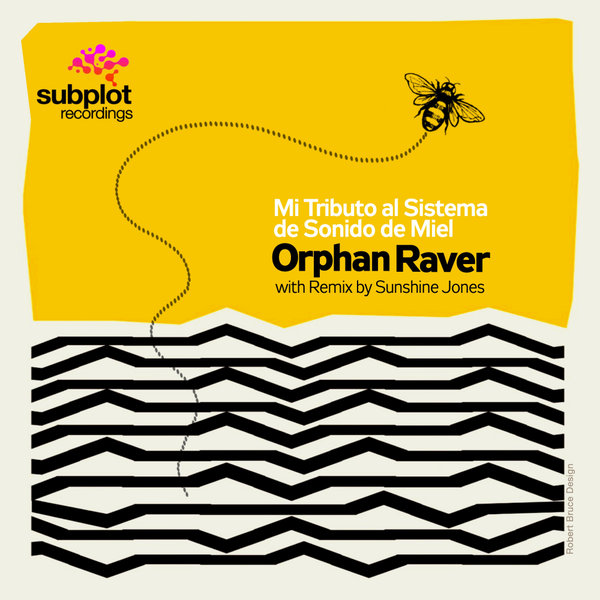 Orphaned but not-so-easily forgotten, the sounds of yester-year still singe our memories. Tribal percussion has long been an homage to the diverse cultural roots that bind dancefloor participants around the world. Subplot Recordings offers a trip down memory lane with a nod to one of dance music's most iconic house music instrumentalists, Sunshine Jones of Dubtribe Soundsystem. What Orphan Raver captures and the iconic producer re-washes here is truly a special journey for heads and new entrants alike.

Mi Tributo al Sistema de Sonido de Miel is percussively driven, bouncing through elements of Breaks, House, Latin House, and Techno. Its layers elevate the mind while keeping the dance groove fresh. The build never ceases but the selection evolves dynamically with filtered reprises and stripped-down tangents. Sunshine Jones rinses the selection with a playa-perfect slow-burn with tugboat bass and dizzy builds. Accented and tempered with inspired drum fills and piano hockets, Sunshine's vision of this track ends with a full-on House music classic complete with defying instrumentation and backed by Mellotron symphonies.

Subplot is excited to share this trip with you and deliver more music from the minds of the people that remember, to the people that are eager to move.