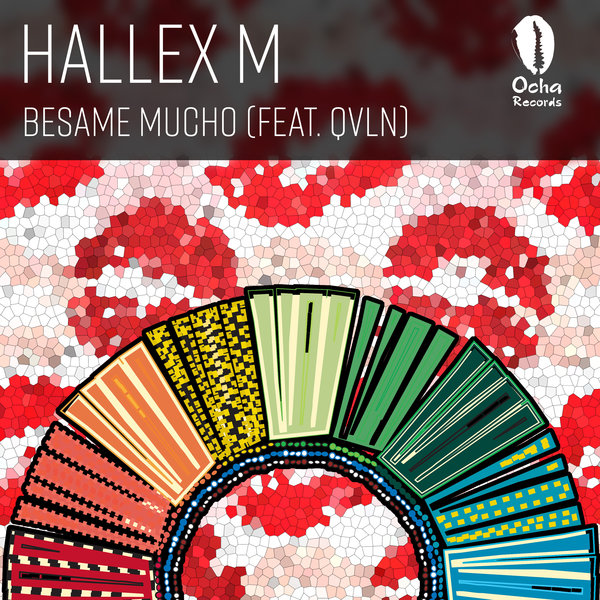 Hallex M needs no introduction, producer and long time Ocha family collaborator; Hallex brings a wonderful house cover of the LATAM classic 'Besamé Mucho'. Who better to team up with, than the viola maestro him self, QVLN.

The original mix gives you nice organic vibe with suite serenading vocals, while the alternative mix hits the dance-floor right in the kisser. See what we did there? A truly fantastic and musical release by Hallex and QVLN, we are more than happy to give you all of it.

Music by Hallex M
Vocals and Violin performed by QVLN
Original Song written by: Consuelo Velázquez
Executive Producer: Carlos Mena
A&R: Coflo
Contact: Coflo@ocharecords.com


Salah Ananse: NIce one!
Master Kev: BOMB!!! Hallex!! well done guys :)
John Velez: An impressive cover. I'm enjoying both mixes, but if i have to choose one..... it's the Alternative mix. It most definitely has that dance floor vibe going for it.
Julius Papp: Excellent remake!
Mark Francis: full support!!
Tony Powell: Beautiful!! ( orginal mix )
Angel B: I never thought I would hear this Spanish Ballad classic mixed as a dance track, but Hallex pulled it off!
Saint Evo: Love both the original & alternative! Great reincarnation! Tops!!
David Montoya: Latin vibes all over this one. Awesome package!
Jose Marquez: Beautiful Music right here!
Boddhi Satva: I'll be spinning the Alternative Mix.
DJ Pope: Nice work Hallex M
Mikki Afflick: Both mixes are banging, I am supporting putting it in this week Drums Radio show.
Jask: Nice version
Yogi: sounds gr8!
Mr. V: Solid Alternate mixes for me Thanks guys V.
Ian Friday: one of my fav songs
Tedd Patterson: Badass!
Hector Romero: Love it!!