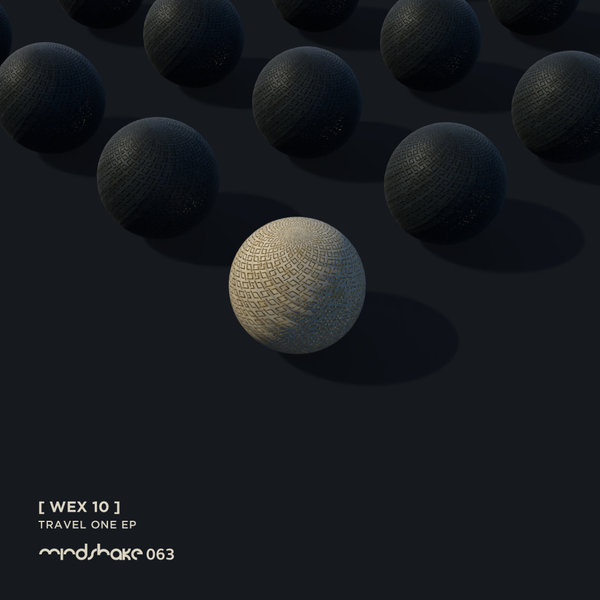 MINDSHAKE063 | 2019-11-11
France's [ Wex 10 ] is the newest addition to Paco Osuna's growing list of young talented artists welcomed to his storied label. The youthful burgeoning producer/DJ makes his name known on the imprint's 63rd release since it's inception in 2005.

Travel One opens up the EP and sets the theme with it's pounding rhythms and dubby headspace. The perfect vibe to set the stage for the EP's hypnotic consistencies.

Worldcup 94 ups the tempo and carries the hypnotic vibe further with it's relentless percussion and retro rave hits showing an ode to sounds of yesteryear with today's pulsing dancefloors in mind.

Write Erase Write is a pure head-swirler, with repeating vocal stabs and shifty drumwork... another relentless techno banger that goes straight for the headspace.

Back To My Roots is exactly that... a trip down the retro pathways with a noticeable Detroit pronunciation that only extends [ Wex 10 ]'s attention to the hypnotic techno vibes that truly define the entirety of this EP.

Mindshake Records. Living Atope Since 2005.