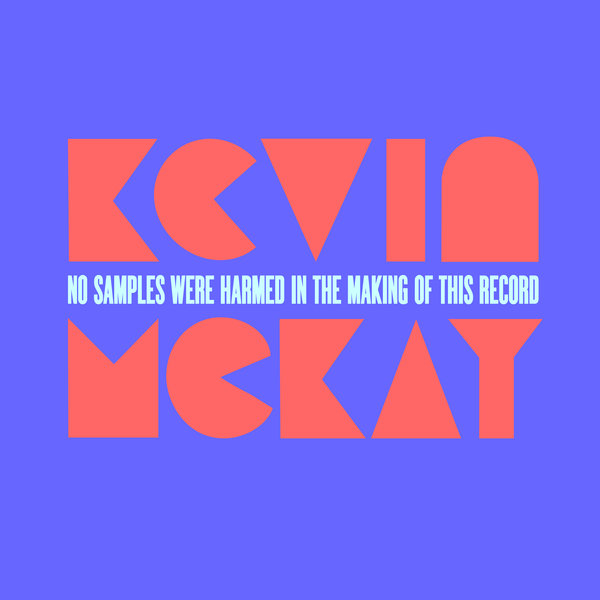 Kevin McKay, the founder of much-respected house label, Glasgow Underground, releases his new album 'No Samples Were Harmed In The Making Of This Record'. The album delivers a fresh look at the concept of cover versions, an area generally derided in electronic music. As the title suggests, the album is a reaction to the clampdown on sampling which has taken place in the digital domain since the introduction of advanced audio recognition technology and
the subsequent impact on the creative process of making music. As a DJ running events at Mick's Garage in Hackney, McKay wanted to create new edits and versions of classic house and disco tracks for his sets but the issues with sample clearance - namely cost and often a long, drawn-out clearance process - made this impossible. So, he set about re-recording these classics as high-quality cover versions, remixing them with modern sounds and studio techniques to ensure they would stand up alongside the brand new tracks he played. The result is fourteen brand new versions of crowd-pleasing tracks which redefine the role of the cover version.

Kicking off with the classic Hardfloor remix of Rising High Collective 'Fever Called Love', the album delivers up-to-date, high quality house and disco covers including Aretha Franklin 'Save Me', the album version of Xpansions 'Move Your Body (Elevation)', the 1980 Disco Purrfection version of 'I Got The Feeling' by Two Tons O' Fun, and C + C Music Factory's 'A Deeper Love'. Also included are Kevin McKay's collaborations with other artists, including Glasgow Underground stablemate, Joshwa UK on Brothers In Rhythm 'Such A Good Feeling', man of the moment David Penn on Randy Crawford's 'Hallelujah', Italian talent, Marco Anzalone on Daft Punk's 'Technologic', Spanish house duo, Disaia on Brandy's 'What About Us' (club mix), accomplished Spanish house producer, Nader Razder on Missy Elliot's 'Get UR Freak On', another rising star on the Glasgow Underground roster, Matt Fontaine on Paul Johnson's 'Get Get Down', and the hugely talented collective, Start The Party, on Whitney Houston's 'Million Dollar Bill', Donna Summer's 'I Feel Love' and Thelma Houston's disco version of 'Don't Leave Me This Way'.