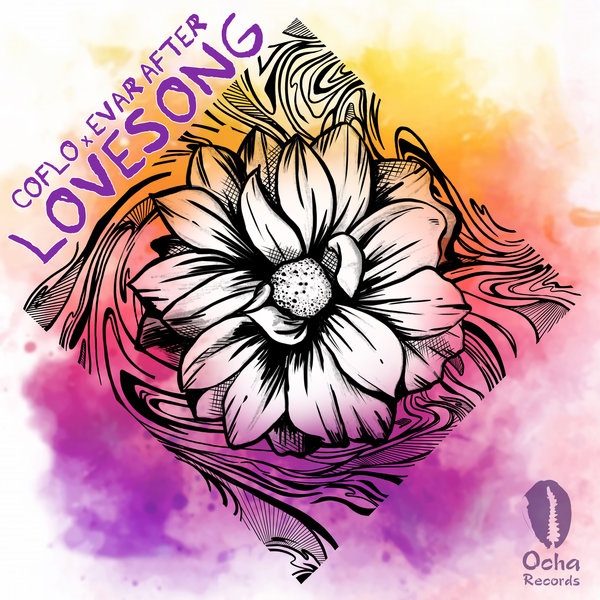 Ocha keeping things in house for this release. Coflo (label boss) and Evar After (marketing, social media) flex their creative muscles for a unique dance floor single, Lovesong.

Lovesong is Coflo & Evar Afters first fully original dance-floor collaboration. Production ideas inspired by the likes of Maurice Fulton & vocal production treatment that has a Roisin Murphy vibe, Lovesong just works. Gated reverbs, off-beat snares, Coflo's deep synth plucks; with an ending section that just layers the sonics on thick like your gravy and biscuits.

Lovesong works magic on dance-floors in a way you wouldn't expect and we are excited it landed with us in the Ocha family.

Music Written and Produced by Coflo
Lyrics Written and Performed by Evar After
Mixed & Mastered by Cody 'Coflo' Ferreira for MindBodyAudio.com
Artwork by Tsunami Originals
Executive Producer: Carlos Mena
A&R: Coflo
Contact: Coflo@ocharecords.com


Alton Miller: floor burner right here!!!!!!
William Keohane (Ancient Deep): really nice direction from coflo on this one.. just the right amount of acid like sound to not take away from the vocal
Saint Evo: From "Pocket" remix to this! I so love this chemistry and yo, the build up is massive!!!
Simbad: Wicked instrumental
Jeannie Hopper: Love it! Super original grooves!
Mr. V: Dope vibes on Here thanks family. - Mr. V
Ian Friday: I'm feeling this
Hallex M: nice groove and beautiful voice! thanks
DJ Paul Howard: Running this joint TONIGHT!!! And I can't wait to play it at a club... Bassline is niiiiice.....
Lou Gorbea: Shear Hotness, Loving the vocals and the ride rhythms and synth jabs
Brutha Basil: slamming 110% support by Brutha Basil
DJ Oji: Dope track
DJ Pope: Tune
Yogi: groovy
DJ Applejac: Sexy!!! Diggin the vibe on this one!!!
David Montoya: This is beautiful. Can't wait to bump this.
Trinidadian Deep: some dutty tings up in here! dope
Tyrone Francis: tune
KCiv: Woooooooo Coflo!!!!!!!
Deep Just: Now that's a fire!!!
PJ Alton: Awesome!
John Velez: This is pure fire right here. There is no formula when Coflo takes the reigns. Expect the unexpected but get ready to love this!!