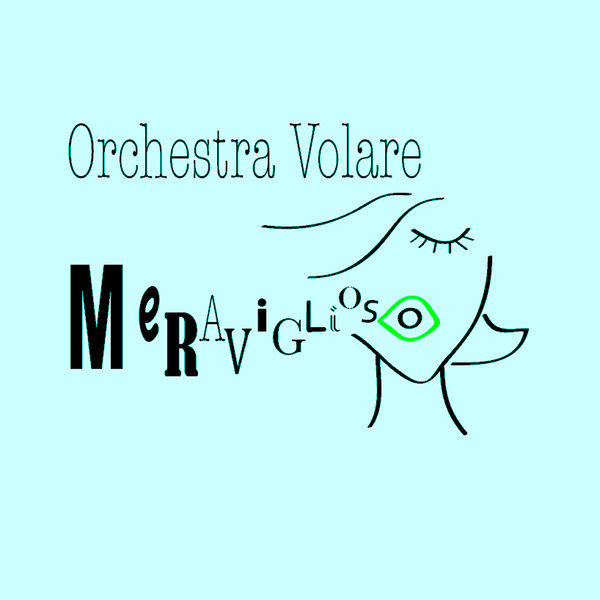 ORCHESTRA VOLARE è un omaggio al "made in italy", alla Dolce Vita e al Cinema Italiano tra musica e video!
Professionisti che vantano numerosi tour in italia e all'estero con artisti del calibro di Morandi, Ligabue, Oxa, Finardi, Mietta, Nomadi.....
Pensato per l'estero dove il Made in Italy riscuote da sempre grande interesse, anche in Italia il loro show è molto apprezzato.
Il repertorio prevede classici della canzone Italiana conosciuta nel mondo impreziosito dalla proiezione di filmati d'epoca che trattano il costume dell'Italia degli anni '60, la Tv in bianco e nero, il cinema della Dolce Vita, creando così una potente combinazione evocativa che suscita ricordi ed emozioni che coinvolge anche lo spettatore più distratto.
Un viaggio tra le più belle melodie italiane arricchito con suggestivi video d'epoca.
Un omaggio al "made in italy", al cinema della "Dolce vita", alla tv in bianco e nero, all'arte italiana.

"Meraviglioso" è il nuovo singolo dell'Orchestra Volare. Un brano originale scritto da Paolo D'Errico e Alessandra Ferrari voce solista del progetto.
Fresco , solare, dal sapore vintage, "Meraviglioso" è un omaggio alla canzone Italiana degli anni passati, un recupero delle sonorità degli anni 60.
La Dolce Vita, i capelli al vento in sella ad una Vespa, la spensieratezza di un epoca rimasta nel cuore di tutti.
La voce di Alessandra Ferrari ci rimanda, con questa sua intensa esecuzione, alle grandi cantanti di quell'indimenticabile periodo. 



ORCHESTRA VOLARE is a tribute to the "made in Italy", to the Dolce Vita and to the Italian Cinema between music and video!
Professional musicians who boast numerous tours in Italy and abroad with the likes of Morandi, Ligabue, Oxa, Finardi, Mietta, Nomadi .....
Designed for abroad where the Made in Italy has always been of great interest, even in Italy their show is very appreciated.
The repertoire includes classics of Italian songs known throughout the world accompanied by the screening of vintage films that deal with the 60s Italian costume, black and white TV, the Dolce Vita cinema, thus creating a powerful evocative combination that arouses memories and emotions that also involves the most distracted spectator.
A journey through the most beautiful Italian melodies enriched with evocative vintage videos.
A tribute to the "made in Italy", to the "Dolce Vita" cinema, to black and white TV, to Italian art.

"MERAVIGLIOSO" is the new single from the ORCHESTRA VOLARE. An original song written by Paolo D'Errico and Alessandra Ferrari solo voice of the project.
Fresh, sunny, with a vintage flavor, "Meraviglioso" is a tribute to the Italian song of past years, a recovery of the sounds of the 60s.
La Dolce Vita, the hair in the wind riding a Vespa, the light-heartedness of an era that has remained in everyone's heart.
The voice of Alessandra Ferrari sends us back, with this intense performance, to the great singers of that unforgettable period.