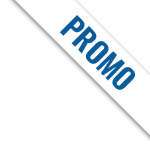 Belgian producer Icka Naraca marks his full CZ debut with the superb two tracker titled Leaf. This one follows his recent contribution on our Techno Weapons 2019 compilation which was well received, so it's no wonder we signed him up for this one and, hopefully many more. We also caught glimpses of him over on Ibiza Boys with the fantastic Blossom. Very much a mystery character, Icka most definitely lets the music do the talking, and that's just the way we like it. Great to have him here and we hope to hear more from him soon.

Leaf is the first of two, short interlude style tracks. The intro attracts us with a nice melodic vibe, straight out of the inner working of a classic synthesizer. The track is then lifted into the stratosphere with a powerful groove made up of chunky kick drums and a deep drone bassline. Crispy hi hats cut through the murk as the surreal melodies hypnotize. An out-of-world experience that will be a perfect filler in any set.

Life Tree is reminiscent of that classic techno sound with trance-like qualities. The track could easily feature in a set being pumped out in a darkened room in 1993. Tight beats hold the groove together as swirling pads mesmerize alongside subtle melodies and soft 303 style sequences. It's the melody from the synths that really grab you here, totally sublime and cosmically charged. A beautifully constructed effort that is not to be missed.