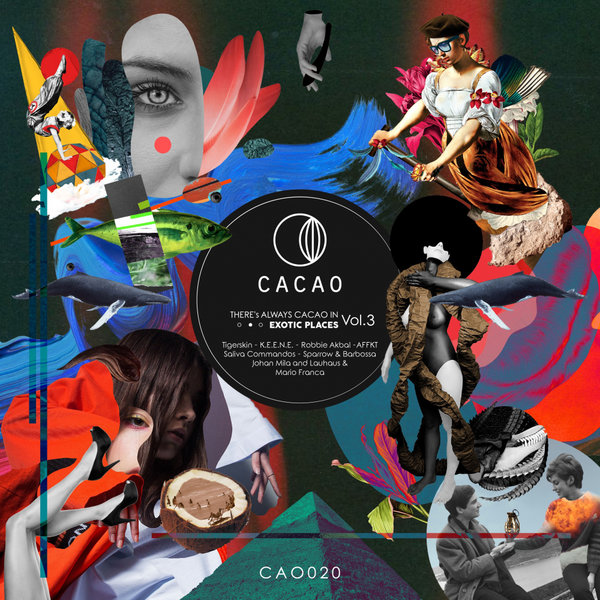 Cacao Records return with the third volume in its 'There's Always Cacao in Exotic Places Vol. 3' series. True to its name, the compilation continues to mine a sound that Cacao Records has become well known for, halfway between deep, tech and latin indebted rhythms.

Robbie Akbal opens up proceedings with 'Jungle Hood', a roller for truly warped jungle party explorers. Sparrow & Barbossa follow up with 'Chambacu', an early highlight where an accordion locks horn with an exquisite piano and indigenous vocals combo. Valencia's AFFKT delivers 'Zanguango', a slightly demented number underpinned by a perfectly elastic bassline.

Lauhaus & Mario Franca showcase their reduced approach to groove on the minimal-minded 'Baby Mas'. New York's Saliva Commandos heads down a more classic route with 'Soultrunk', a perfect melodic summer jam. Berlin's Tigerskin, a previous alumni of the series, drops the deepest cut, 'Medicine', a dense and acid-laced atmospheric cut.

For the final stretch we find label boss K.E.E.N.E. and his contribution 'Pion': deep techno with a distinctly central american flair. Closing the compilation is 'Vitruvia' from Spanish producer Johan Mila, who coins another highlight with a wild bassline and a groove that will prove impossible to resist.