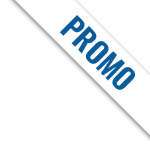 Lost
Damien Spencer Remix

(8:37)
A REC – is back with a collaborative project from Michael Chiritos & Lorraine Roar.

The meeting of these two artists is quite an international affair whilst Michael originates from Venezuela and resides in Mexico, Lorraine a Spanish descendent whilst residing in London UK.

Michael has been involved with the electronic circuit from the later ninnies. He was formally known for his Monika - Roadhou5e t- where he released music labels such as Beatfreak and Natura Viva. He's an artist that quite carefully shifts between the genres of melodic – progressive and techno, he's already been supported from the likes of Damian Lazarus, Jos & Eli, D-Formation, Soul Button, Fernando Ferreyra, Leandro Silva, Danny Lloyd, Juliane Wolf, Antrim, Tim Benjamin and many more.

LORRAINE is a Dj / producer who's quite rapidly grown in stature since her first production outing since 2017. She has since gone on to release several EP's, releases that have reached the Top 100 releases in all genres, Top 100 releases in Melodic House & Techno, Techno and Minimal/Deep Tech in Beatport charts) and she's a consistent performer in cities like Berlin, London, Ibiza or Madrid.

White Flag Ep – is a great example of these two talented artists influences, whilst cross merging the boundaries of deeper progressive and techno experiments. It's an ep with a depth and moody transients that keep you absorbed whilst listing through.

On the remixes duties is one of A Rec faves in - Damien Spencer – who continues to impress with production quality and driven work.
He's becoming quite a priority at the moment and building momentum with a touch of class.