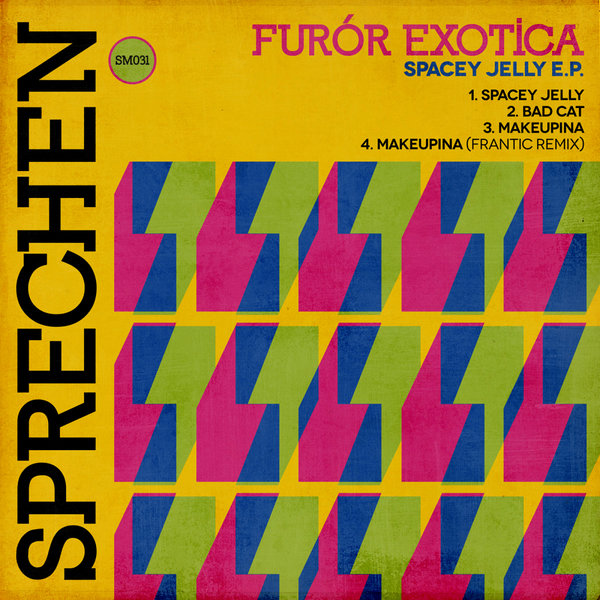 Its all things Argentinian on this release as Viky O + Ric Piccolo aka 'Furor Exotica' deliver us 3 straight up mutant disco inspired workouts with a pretty hefty remix to boot!

Title track 'Spacey Jelly' is definitely packing loads of wobble with its infectious bass line and sassy vocal stabs with a few dashes of acid for good measure.

Bad Cat is stripped back & snappy with some heavy twanging synth hits & another fat as feck bass line.imagine Crazy P but with a more subterranean basement twist and bags of disco jelly all over your trainers.

Makeupina is the most 'disco' sounding cut of the releases and is a perfect scene setter.spaced out synth hits with some glorious 80's style pads. Defo a sun set on a boat party vibe.

Rich dons his Frantic guise to remix Makeupina and drops a stripped back warehouse wigout for those on the warm up who want to test out the bass bins.

Large all over!