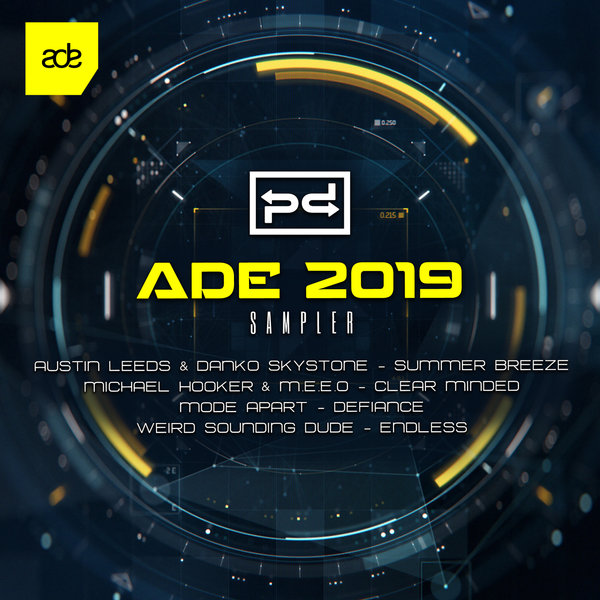 Every October, the music industry converges in Amsterdam to play host to the world's biggest and most important conference for electronic dance music. Perspectives Digital celebrates with six artists across four continents on their annual ADE sampler.

Reprising their successful partnership from Perspectives Around the World Vol. 1, the US and Australian talents of Austin Leeds and Danko Skystone combine once more to breathe a gentle "Summer Breeze". Successful artists in their own spheres, the duo combine a wealth of talent in DJ, production, and engineering that now manifests itself in mellow melodic phrasing and whimsical motifs. Juxtaposed against a subterranean bassline progression, the upshot is an intricately crafted offering that evolves effortlessly in the early stages before building into a spine-tingling dénouement at the midpoint and exploding into life post-breakdown.

Receiving recognition from Danny Howells for his renowned DJ performances, Michael Hooker continues to find an outlet for the fruits of his "hard work, dedication and extensive musical knowledge", often through his Re:Sound Music. Via Hooker's imprint, Gothenburg's M.E.E.O has also found success, while collaboratively the duo has hit the headlines on celebrated imprints UV, Dear Deer, and Global Underground. Debuting on Perspectives Digital, "Clear Minded" traverses a hypnotic path through its looping arpeggio that provides intrigue in its gradual distorted filtering and subtle variation at the breakdown. A pulsating bassline gives substance and a dramatic change of direction. The second half sees the track really hit its stride in the third movement.

A 2019 newcomer to the underground dance scene, Finland's Mode Apart made an assured debut on Capital Heaven in the early part of the year. Already building a solid platform for his music with an unofficial remix of Stan Kolev's "Ananda" amassing over 14,000 Soundcloud plays and an appearance on Above and Beyond's Group Therapy show, Mode Apart is a welcome addition to the Perspectives Digital roster. "Defiance" is characterized by a chugging progressive groove, replete with a gently side-chained 16th note bassline, offbeat hi-hat percussion, and grooved arpeggio that locks tight against the rhythmic framework. Using this foundation to maximum effect, a sumptuous array of free-flowing string progressions coruscates across the eight minute piece. With subtlety and grace, Mode Apart succeeds in creating a track that is as emotive as it is skillful.

Weird Sounding Dude from Bangalore is no stranger to the upper echelons of the Progressive House fraternity. A century of production credits therefore tell their own story about the Indian artist's ability to showcase his music across a plethora of blue-chip imprints, not least in 2014's "Guruthu" EP for Matan Caspi and Stan Kolev's Outta Limits. Going on to release on Stripped Recordings, Traum, and Praveen Achary's Juicebox Music, Weird Sounding Dude now debuts on Perspectives Digital. With its mechanical percussive cadence and strong beat, "Endless" soon envelops the listener with a glorious chord progression and soft vocal phrasing. A filtered arpeggio supplies a rich counterpoint refrain with melodic elements coming fully to the fore at the halfway point before the clever rhythmic foundation makes a play in the latter stages.