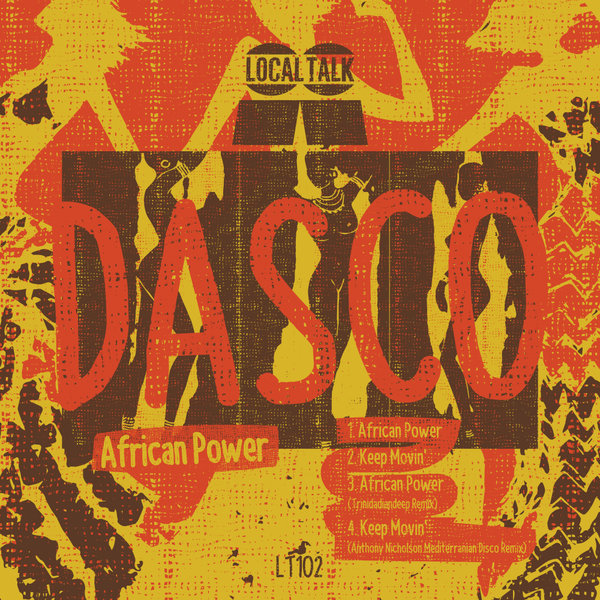 There's some splendid expressions in soulful and spiritual deepness on offer on 'African Power', the debut release by DASCO on Local Talk.

The opening track, 'African Power' is a fine example of DASCO's creativity, a carefully crafted composition focused around a strong bassline, layers of percussions and melodies with instant hooks. Up next is Trinidadian Deep with a remix that is both rich and spellbinding, proving once again he's a producer that extends beyond the dance floor when it come to producing music.

On the flip legenday producer Anthony Nicholson remix of 'Keep Movin'' is a precision translation that brings the original into a whole new context. While the original is powerful and moving, with DASCO adding a tribal vibe, Nicholson adds his unique riffs which emphasizes the track's soulful elements. Two versions for the mind, body and soul.

DASCO is proof that determination, talent and dedication pays off and this release is a joyous and deeply mesmerising journey with a unique house perspective.