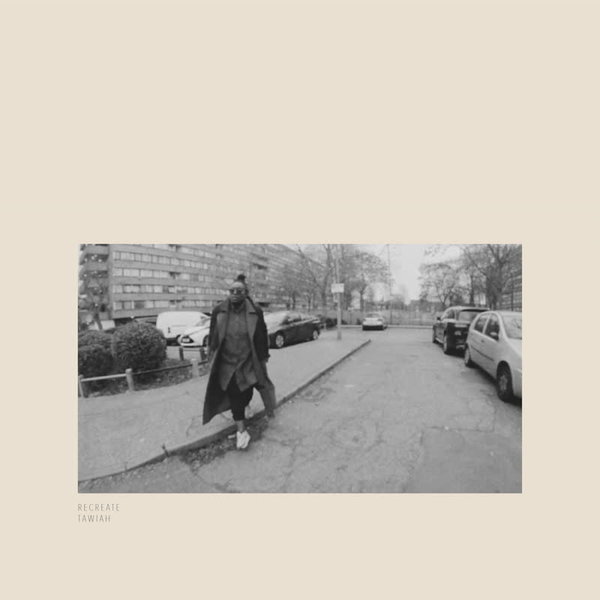 First Word Records is incredibly proud to present 'Recreate' taken from 'Starts Again', the debut album from Tawiah.
The latest signing to the Worldwide Award-winning indie label, Tawiah is somewhat of a trailblazer in the world of alt-soul. Despite this being her debut album, she's long-established in the UK music scene, having previously self-released two EPs and a mixtape, as well as high-profile collaborations with Cinematic Orchestra, Blood Orange, Mark Ronson, Kindness, Cee-Lo, Wiley, Zed Bias and Eric Lau. Additionally being championed by the likes of Zane Lowe, Gilles Peterson and The Guardian, and supporting Moses Sumney on his recent EU tour, it's finally time to unleash a full solo project into the world.
'Starts Again' is an exploration of her identity as a queer woman of colour, raised in a pentecostal family, and a determination to express her musicianship in all its raw glory, free of the constraints of major label wrangles from before.
Co-produced with Sam Beste (Hejira), the album also features vocals from Sharlene Hector, Vula Malinga, Ladonna Young, Ade Omotayo and Rahel Debebe-Dessalegne, as well as glorious string arrangements composed by Miguel Atwood-Ferguson, with a series of field recordings from Ghana, amongst the varied components.
In Tawiah's words; "the process of creating this record independently has taken years!! From self-produced demos to live recording sessions with my good friends; Blue May, Sam Beste, Alex Reeve, Alex Bonfanti, Nathan Allen and Lewis Wright. Sam and I then had two years of long joyful studio sessions working on the post production. With no external deadlines or briefs we had the freedom to create whatever came. It was a privilege to collaborate in this way".
A triumphant 10-piece opus, the music seamlessly blends avant-garde sensibilities with low-slung beats and layered harmonies. The vestiges of Tawiah's early church vocal training contrast subtly against a distinctive South London accent, which has helped place her firmly at the vanguard of the British alternative soul movement, and establish a rep as one of the country's most exciting live performers. Time Out even saying "she slays so hard, you better hope there's a doctor in the house".
With a series of immersive live shows being planned in collaboration with spatial artist, Studio Myrrh, the latter half of 2019 headed into 2020 is looking to be a busy time for Tawiah. A decade on from her debut EP, 'Starts Again' is a creative reset of-sorts, though she is already highly revered within the music industry. A unique talent, this debut album should rightly cement her status as one of the UK's finest recording artists and songwriters.
'Starts Again' is released on First Word Records on Friday 18th October 2019, on vinyl, digital, CD and limited cassette.
Live 'Starts Again' Album Launch at The Albany, London on Thursday 17th October, 7:30pm (doors).