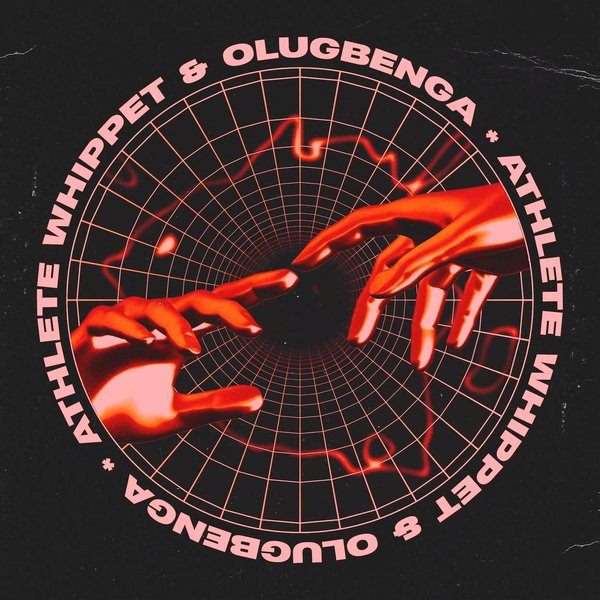 Athlete Whippet & Olugbenga unveil a fresh collaboration in the form of new EP, Touch. An instant, pulsating beat from the South London duo, beautifully juxtaposed with Olugbenga's soulful, melodic voice.

Athlete Whippet are a South London House duo consisting of Squareglass-founders Aviram Barath and Robin Paul Braum. To date they have featured on the likes of Mixmag, Boiler Room, Resident Advisor, DJ Magazine as well as Radio 1 and 6 Music. They've also shared stages with the likes of Simian Mobile Disco as well as being remixed by an array of talent including Ross From Friends and Baltra and since their latest EP 'Corporate Guy' they hold down a regular slot on Rinse FM.

This is their first release collaborating with a guest vocalist. Hinting at new crossover paths - while losing none of their distinctive sound - which has seen them lauded for their warmth and playfulness and also the way in which they fuse genres.
Olugbenga, who is best known as the bassist in Metronomy, has travelled the world working as a bass player and vocalist, lending his talents to groups such as Damon Albarn's Africa Express, Paloma Faith and La Roux. He is best known for his long-standing association with Metronomy, but OLUGBENGA has also worked as a remixer to the likes of Laura Marling, Janelle Monae, Mew, Alt-J, Depeche Mode and the Scissor Sisters.

The resulting EP is a rich and harmonious affair, 3 tracks displaying various elements of dance music coined by Athlete Whippet's signature use of traditional instruments, analogue hardware and fragmented samples:

"It was brilliant working with Benga. He really got that we weren't looking for top lines but for something we can work in more creatively throughout the EP. Something that kind of becomes part of our fragmented and sampled track making process, sometimes even taking on an instrumental or percussive role. The whole thing is definitely a bit of a different story to our other releases just because the process was different and you can hear that on the tracks. 'All At Once' is in some space between song and track with a big focus on Benga's vocals and then the other two take out that hierarchy and his vocals kind of become this additional instrument that just ads a lot of character to the tunes." (Athlete Whippet)

The duo continue their London club night series 'Athlete Whippet Invite' where they invite leading artists from the underground dance music scene. October 18th will see them together with Lobster Theremin head Asquith at The Curtain.