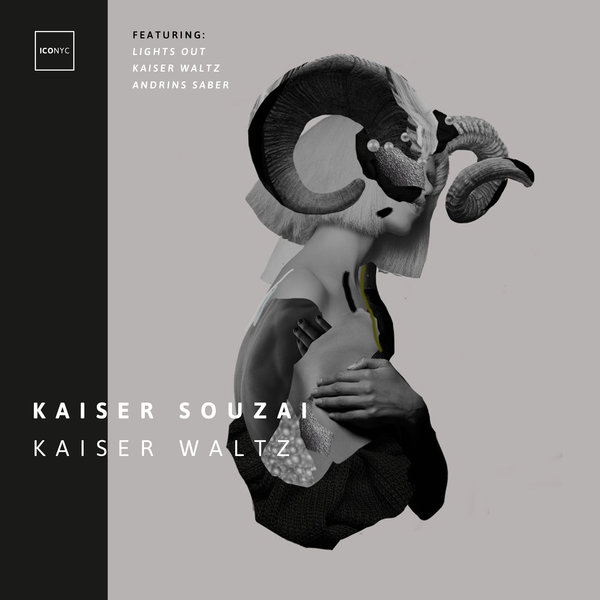 ICONYC are pleased to welcome back Kaiser Souzai for his 3rd outing on the label with his brand new 3 track 'Kaiser Waltz EP' to warm the hearts. Kaiser Souzai who hails from Berlin and needs no further introduction to the electronic music loving soul, delivers another magnificent EP showcasing his exceptional production skills.

We kick things off with 'Lights Out' a peak time techno dance floor monster which features a blend of deep bass tones, driving drum programming, cleverly chopped samples and intricately laced chord progressions, building to a massive breakdown before rebuilding to an unrelenting crescendo of energetic drum beats, chord stabs and an ever-warped bassline. Lights Out is a club monster that growls from the minute you push the play button.

Next up is the title track 'Kaiser Waltz' which is a stripped back affair utilizing a hypnotizing synth chord as the basis of the track underpinned by a staccatoed bass that gradually eases its way to the breakdown of breaks percussive elements before unleashing into a rising melodic hook intertwined with the infectious groove that fades in and out for maximum effect. Fantastic stuff!

Last but not least we have the outstanding 'Andrins Saber'; the track starts to delve into deeper territory, which sees lush pads fused with chord hits underpinned by Kaiser Souzai's trademark bass patterns, before all manner of varied melodies weave in and out of the stereo field to close out this wonderful 3 track release in style. Kaiser Souzai's 'Kaiser Waltz EP' cements his reputation as one the scenes most consistent performer and once again showcases his variety production skills.

Kaiser Souzai's 'Kaiser Waltz EP' delivers influenced techno and progressive house beats to end the summer in style and that will make everyone smile. Another essential release from ICONYC aimed straight at the soul, be ready to dance to it! 'Kaiser Waltz' sees a worldwide release on October 7th, 2019 exclusively thru Beatport.