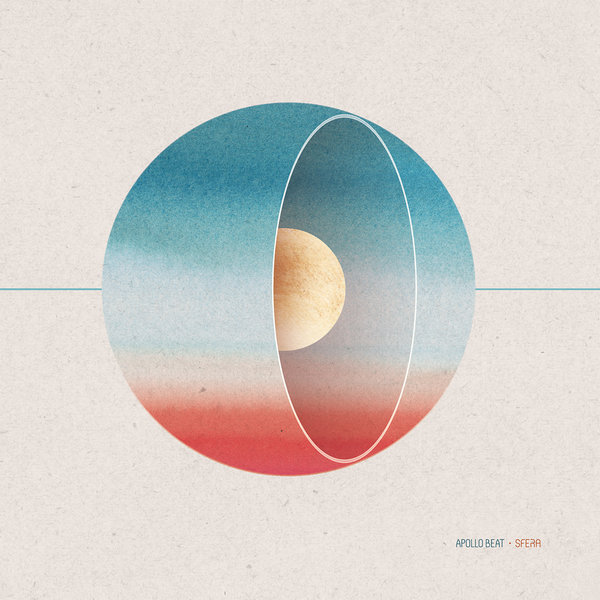 APOLLO BEAT

Apollo Beat è una band / collettivo artistico sardo (Sassari).
Il progetto musicale nasce nel 2012 ed è caratterizzato da una spiccata componente funk anni '70.
La band si dedica inizialmente alla reinterpretazione e composizione di colonne sonore tipiche della "golden age" del cinema di serie, epoca in cui il fermento musicale e l'attività compositiva legati al settore cinematografico e radiotelevisivo raggiunsero, in Italia, il loro apice.

Nel 2015 producono il primo disco "Stereofonie Moderne" al quale segue la realizzazione di spettacoli musicali e audiovisivi originali che li portano a maturare una crescente propensione cinematica.
Nello stesso anno vincono il prestigioso concorso Time Out del Festival Time in Jazz, ideato e diretto dal trombettista Paolo Fresu.

La spinta cinefila raggiunge il suo apice con la progettazione di una mini serie web dal titolo "Apollo Beat" la serie, la cui puntata pilota vince il premio World-wide Web-Serie al Festival Internazionale del Cinema di Taormina. Gli Apollo vengono premiati alla kermesse mondana nella splendida cornice del teatro greco di Taormina.

Seguono una serie di tour musicali nazionali e un primo tour europeo.

Suonano per importanti festival locali assieme ad artisti del calibro di Baba Sissoko (Mali), Cave (USA), Tiromancino (ITA).

A partire dal 2018 il progetto Apollo Beat si riporta sulla musica, attraverso l'ideazione e la realizzazione di un nuovo lavoro discografico.

Le sonorità funk lasciano spazio ad una maggiore maturità musicale per un caleidoscopio sonoro e visuale che prenderà il nome di "SFERA", in uscita nel 2019 per IRMA Records.



SFERA, il nuovo disco.

"In SFERA, il prima e il dopo si inseguono in un luogo senza tempo".
Italo Palmer.

Il 2019 segna il ritorno degli Apollo Beat con un nuovo album: un disco vero, in vinile, dal titolo Sfera.
In un'epoca in cui il disco sembra aver perso qualsiasi significato, Sfera si rivela un "album" alla vecchia maniera: per ascoltarlo bisogna seguirlo; per seguirlo bisogna riascoltarlo.

Sfera è un viaggio sonoro, visuale e metafisico, che attraversa una terra di confine, come la Sardegna, declinato attraverso i linguaggi e i suoni dei popoli che vi hanno soggiornato e di quelli che l'hanno potuta solo immaginare.
Luce e oscurità, origini e limiti della conoscenza si inseguono nei due lati del vinile: dallo spazio alla terra e viceversa, sfera vuole accompagnare l'ascoltatore in un viaggio circolare, in cui ogni fermata è un nuovo punto di partenza.



English:
APOLLO BEAT

Apollo Beat is a Sardinian artistic band / collective (Sassari).
The musical project was born in 2012 and is characterized by a strong 70's funk component.
The band initially dedicated itself to the reinterpretation and composition of soundtracks typical of the "golden age" of series cinema, an era in which the musical ferment and compositional activity linked to the cinema and broadcasting sector reached their apex in Italy.

In 2015 they produce the first album "Stereofonie Moderne" which is followed by the creation of original musical and audiovisual shows that lead them to develop a growing cinematic propensity.
In the same year they won the prestigious Time Out competition of the Time in Jazz Festival, conceived and directed by trumpeter Paolo Fresu.

The cinephile thrust reaches its peak with the design of a web mini series entitled "Apollo Beat" the series, whose pilot episode wins the World-wide Web-Series award at the Taormina International Film Festival. The Apollos are awarded at the worldly event in the splendid setting of the Greek theater of Taormina.

Followed by a series of national musical tours and a first European tour.

They play for important local festivals together with the likes of Baba Sissoko (Mali), Cave (USA), Tiromancino (ITA).

Starting from 2018 the Apollo Beat project brings back to music, through the conception and realization of a new record.

The funk sounds leave room for greater musical maturity for a sound and visual kaleidoscope that will be called "SFERA", released in 2019 for IRMA Records.



SFERA, the new album.

"In SFERA, the before and after chase each other in a timeless place".
Italo Palmer.

2019 marks the return of the Apollo Beat with a new album: a real vinyl record with the title Sfera.
In an age in which the record seems to have lost any meaning, Sfera reveals itself as an "album" in the old way: to listen to it you have to follow it; to follow it you must listen to it again.

Sfera is a sound, visual and metaphysical journey, which crosses a borderland, like Sardinia, declined through the languages ​​and sounds of the people who have stayed there and those who could only imagine it.
Light and darkness, the origins and limits of knowledge pursue each other on the two sides of the vinyl: from space to earth and vice versa, sphere wants to accompany the listener on a circular journey, in which each stop is a new starting point.