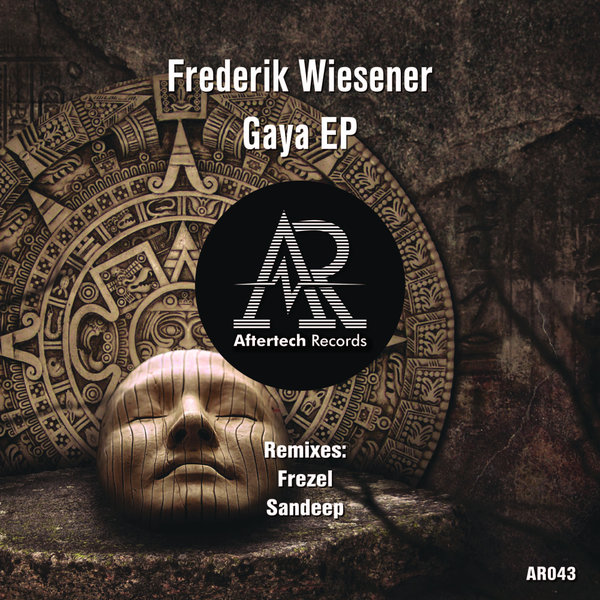 Aftertech Records forty-third release

'Gaya' is the forty-third release on Aftertech Records, this time by the great talent Frederik Wiesener, his debut EP on Aftertech consists of three deep melodic bangers including two remixes by the familiar face Frezel and Sandeep.

The title track 'Gaya' starts with a deep dark and ominous synth, leading you towards the captivating melody that will hold the attention throughout the entire track. The strong drive in the bassline combined with the melody and the smartly placed percussion make sthis track a killer on the dance floor, that much is certain!

'Kalil' has a bit more underground feeling to it due a heavy woodblock that rules over the percussions. The ongoing melody grabs a hold on you putting you in a wonderful trance. Echoing noises flow over the deep growling bassline working in perfect harmony with mesmerizing synth plucks. Halfway the bassline starts wobbling taking you further and further into the story that is Kalil. A masterful creation by Frederik indeed!

'Astat' is the chill one from the three, making this an EP which got it all. The synth drifts away throughout the track like a never-ending tide that goes up and down. The bassline is subtle, yet strong and lays the perfect building ground for the angelic brass combinations which makes you yearn for more to come. Such a wonderful journey!

The first remix is by Frezel, he turned Kalil into something more progressive. Melodies and synths echo from a distance, slowly creeping forward, leading you to the drop. Once the bassline arrives all comes together, a powerful brass-like shout introduces rising pads and an arpeggio that gives the track that extra groove. Halfway there is a massive break that seems to keep on rising until finally, the moment arrives where everyone has been waiting for. A massive remix by Frezel!

Next up is Sandeep with his remix of 'Astat'. He took the chill from Astat to a new level. He carries you away on a very smooth and mesmerizing groove accompanied by heavenly pads and gentle synths. It is a track that will do very well on a festival with the setting sun in the background on the beach. An amazing remix by Sandeep!