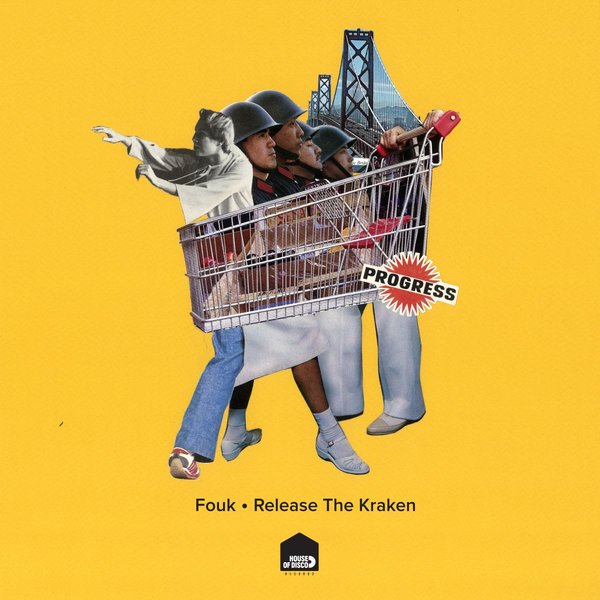 Powering out across the open highways, House Of Disco, stick it in 5th gear for their 23rd outing that see's the return of the mighty Fouk. Four funked up, disco house jams that are drenched in undeniable grooves, '80s synth gold and tight percussive touches.

The A side houses 'Release The Kraken' with it's pitch bent synthwork, juicy basslines and emphatic vocal touches from Thumpasaurus. Next up the signature Fouk sound is bottled up on 'Night Shift', marrying sweltering synths with hazy Rhodes, beefy bass and infectious drums.

Flip it over to find the walking bass badness and acid infused melodies of 'Gloriole', with 'Arrakis', a strutting summertime guitar-led jam full of choice chants, '80s fuzzy keys and bongo loops, taking the closing spot - the perfect way to round off this huge House Of Disco release.