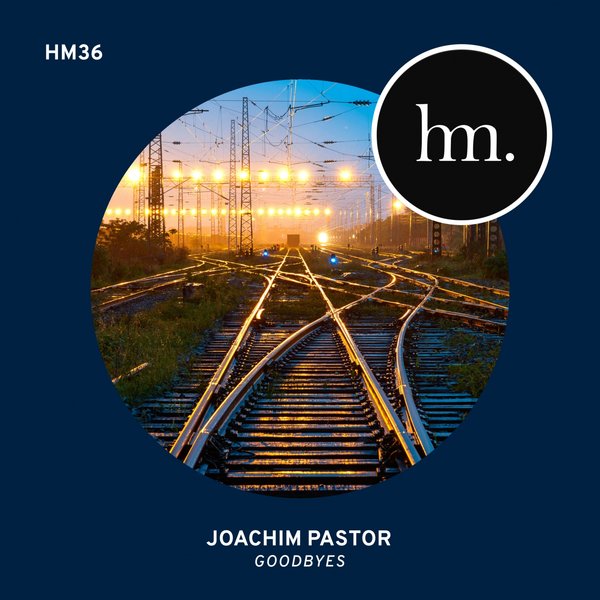 French producer Joachim Pastor has unveiled masterful new single 'Goodbyes', out 4th October, via Hungry Music and is set to be the first track from his debut album, poised for a release towards the end of the year.

A measured blend of organic and electronic elements, 'Goodbyes' creates a rich musical tapestry - taking the listener on a 7-and-a-half minute journey steeped in emotion. It's Pastor's second release of the year on Hungry Music, the label that he co-runs, following on from April single 'Eiffel Powder'.

Joachim Pastor's musical journey began at the tender age of 4. He went on to study at the Versailles Conservatory and played in a number of bands before starting to produce his own music. His fast progression saw him stand out as a unique talent that became synonymous with pop and melody-infused dance music.

He then formed Hungry Music in 2014 with friends and fellow French artists Worakls and N'to, thus allowing him to produce music just the way he wants it - often with powerful vocals, coloured beats and a tactful touch of guitar. Most recently he remixed Lost Frequencies feat. Aloe Blacc's track 'Truth Never Lies' as part of an expansive remix package for the single.

Looking ahead, Pastor will play LIVE at three Hungry Music showcases over the next couple of months, at The Steelyard in London (28th Sept), WesterUnie for Amsterdam Dance Event (17th Oct) and Warehouse in Nantes (18th Oct).

An emotive, immersive track, 'Goodbyes' demonstrates Joachim Pastor's undeniable talents as a producer.