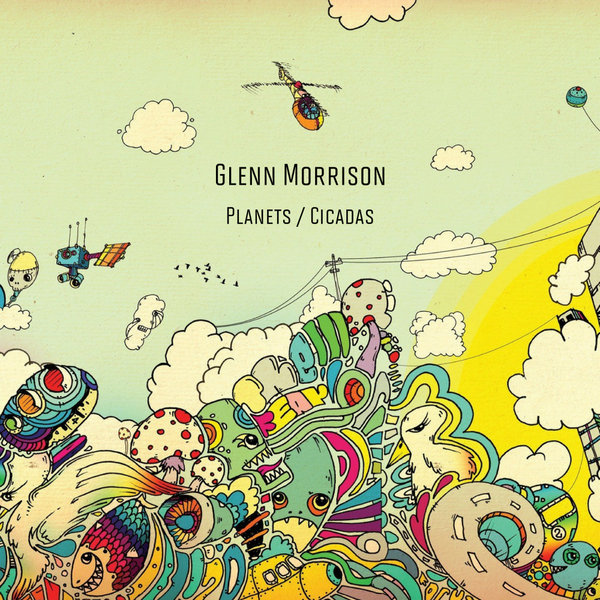 With the heady Ibiza summer season well under way, we wanted to release a few club weapons that have seen international support already from Solomun, Dixon, Sasha, Camelphat, Claptone, Erick Morillo, Luciano, Maceo Plex, and many more. 'Planets' is expansive and minimalistic in approach, with flittering arpeggiated riffs juxtaposed with that late night melted brain sensibility. 'Cicadas' on the flip side runs with the motif of rolling warm baselines and a psychedelic approach in the sound design - warbling synth delays and a strong house groove encapsulate this record, and there will be a heavy stream of club records by Glenn Morrison being released over the coming months.

For mailing list information and access to our merchandise and limited edition 2X12' vinyl release featuring David Morales, Darren Emerson, Colin Benders, Dusty Kid, Sei A, Glenn Morrison, and more, please go to www.fallfromgracerecords.com

http://www.fallfromgracerecords.com/

https://www.youtube.com/fallfromgracerecords


Follow Glenn Morrison:

Instagram Link - https://instagram.com/glennmorrisonofficial

Facebook Link - https://facebook.com/glennmorrisonofficial

Twitter Link - https://twitter.com/glennmorrison

Soundcloud Link - https://soundcloud.com/glennmorrison

Youtube Channel Link - youtube.com/fallfromgracerecords

Fall From Grace Records - https://www.beatport.com/label/fall-from-grace-records/57387




'Music makes me forget myself, my true condition, it carries me off into another state of being, one that isn't my own; under the influence of music I have the illusion of feelings I don't really feel, of understanding things I don't understand, being able to do things when I'm not able to do (.) Can it really be allowable for anyone who feels like it to hypnotize another person, or many other persons, and then do what he likes with them? Particularly if the hypnotist is the first unscrupulous individual who happens to come along?'

Leo Tolstoy.