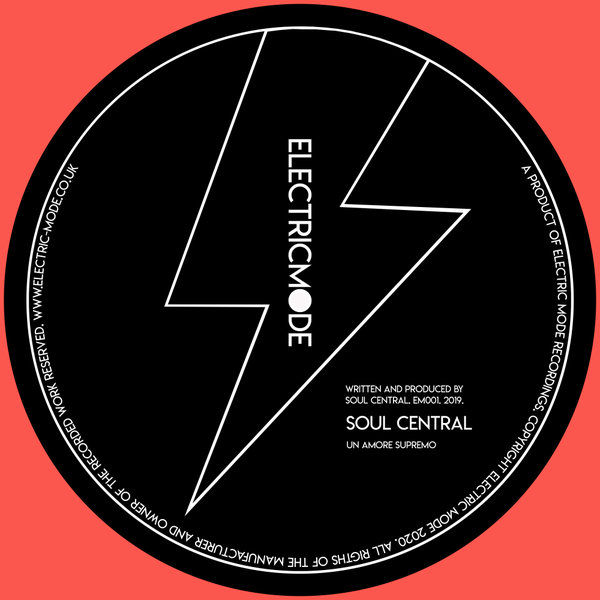 Marking the first Electric Mode release this sublime cut comes from the musical mind of Soul Central. Expect low slung beats and emotive keys that are fluidly punctuated by an angelic vocal which sets the scene for sunsets, ambient moods and bar grooves wherever it's played.

Taking a sidestep from the clubbing world and turning in a chilled Balearic gem, here we see Soul Central (previously recognised for UK chart conquests) stepping into the Downtempo arena. Un Amore Supremo (A Love Supreme) is an idyllic sunset track that is timed perfectly for the Ibiza summer season, presenting a track that will crown chill-out sets, festival fields and compilations for years to come.

As an eclectic modern label, Un Amore Supremo introduces Electric Mode as a 'go-to' platform for global DJ's and music collectors alike. We felt it only right to kick off our well worn clubbing shoes and settle in with some credible cuts from a selection of our favourite long term artists and closest of friends. Setting the scene for a brand that will actively cross genres to maintain a refreshing position and integrity, Electric Mode will transcend the digital spectrum, delivering everything from underground Disco to unadulterated real House as we evolve, delving deeper into our catalogue which will surely engage a new following and loyal audience as we grow.